When to Put On Snow Tires in Chicago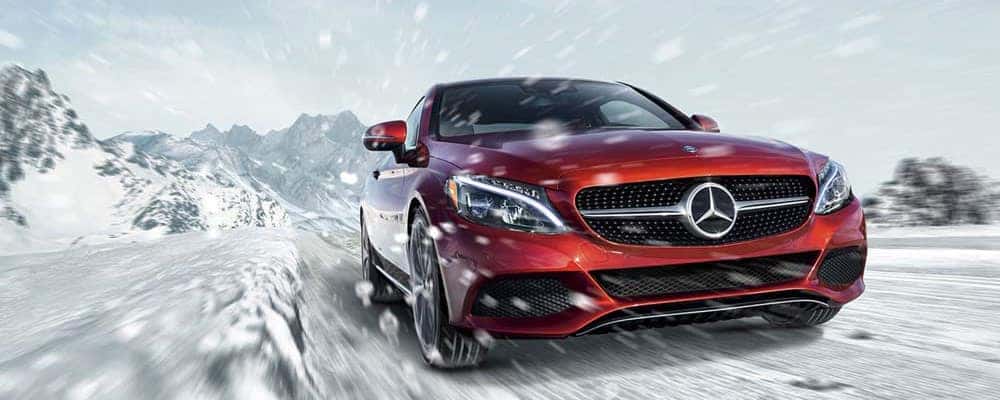 During Chicago's unforgiving winters, it pays to have a good set of winter tires. When do you put on snow tires in Chicago? Any time around or after Thanksgiving is best. Snow tires can be rough on asphalt and tend to stifle handling, but they aren't meant to boost the performance of your vehicle; they're meant to keep you safe in icy driving conditions. Make "install winter tires" part of your winter vehicle checklist, and you're sure to benefit from the following:
Stronger road grip in snowy conditions
Reliable braking
A break for your vehicle's all season tires
Greater tire replacement and service savings down the road
Winter Tires vs. All Season
So, what separates winter tires from all season? All season tires are designed for a composed ride and fuel-efficiency; they can perform in all sorts of conditions, but do best in spring and summer. Winter tires, however, are intended primarily for snowy weather, and include these unique qualities:
Rigid yet flexible tread rubber for better traction
Deep tread depths to prevent snow accumulation
More biting edges for improved grip in icy conditions
Best Winter Tires for Mercedes-Benz
Don't be overwhelmed by the tire market's many options; the specialists at our Chicago tire center can help you choose the best winter tires for your vehicle. And if you drive a new Mercedes-Benz SUV with 4MATIC® all-wheel drive, you're halfway to being ready for Oak Park's frigid weather! We offer quality tires from top brands like Pirelli, Michelin, Dunlop, and Bridgestone, plus we price match any competitors on tires of the same SKU number.
Start Preparing for Winter Today!
There are several ways to prepare for the cold this season. One way is to learn how to check your tire pressure with the Mercedes-Benz Tire Pressure Monitoring System, as the cold tends to cause tire pressure to drop. Another way is to get your Mercedes-Benz vehicle fitted for snow tires at Mercedes-Benz of Chicago near Evanston. We offer friendly service, tire warranty coverage, and a revolving door of new service specials! If you have questions, contact us online or by phone at (312) 628-4500.
View Our Tire Specials
We are currently updating our Specials. Please check back soon.