Why Use Genuine Mercedes-Benz Parts?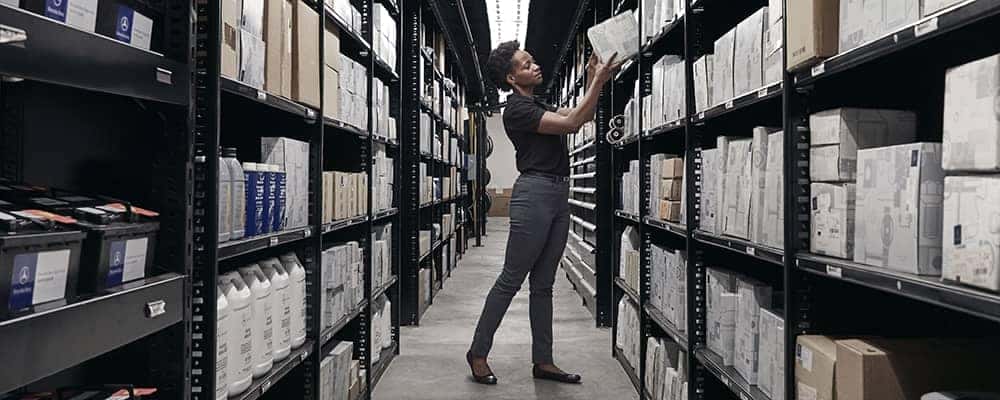 When you drive a Mercedes-Benz, you shouldn't settle for anything less than the best—and that's what genuine parts and accessories are. True, aftermarket parts are almost always cheaper than genuine parts, but the saying "you get what you pay for" applies. Unlike aftermarket, genuine parts excel in the following areas:
Performance: Genuine parts are as close to your vehicle's original parts as you can get. This means they're built to accommodate the power and handling capabilities of your Mercedes-Benz.
Safety: Some aftermarket parts are authorized by the Certified Automobile Parts Association—and some aren't. When you buy genuine, you're getting an expertly manufactured part that's backed by warranty coverage.
Durability: Aftermarket parts are cheaply built to be used in a variety of brands' vehicles. Using one of these parts in a Mercedes-Benz could result in the need for parts replacement or even damage repairs.
Where Can I Find Genuine Mercedes-Benz Parts?
Fortunately, you don't have to travel far from Oak Park to find what you need. Mercedes-Benz of Chicago pulls from an inventory of over 10,000 factory-original parts—each covered by a Parts Limited Warranty. In addition, we offer a selection of authorized tires and AMG® performance parts for vehicles like the AMG® C 43 or AMG® E 63 S.
Shop Genuine Mercedes-Benz Parts Near Evanston!
Order parts online from Mercedes-Benz of Chicago! If you need installation services, be sure to check off "I would like installation with this part." Before you order, browse our latest service and parts specials for more opportunities to save!