What You Lose at Jiffy Lube & Independent Shops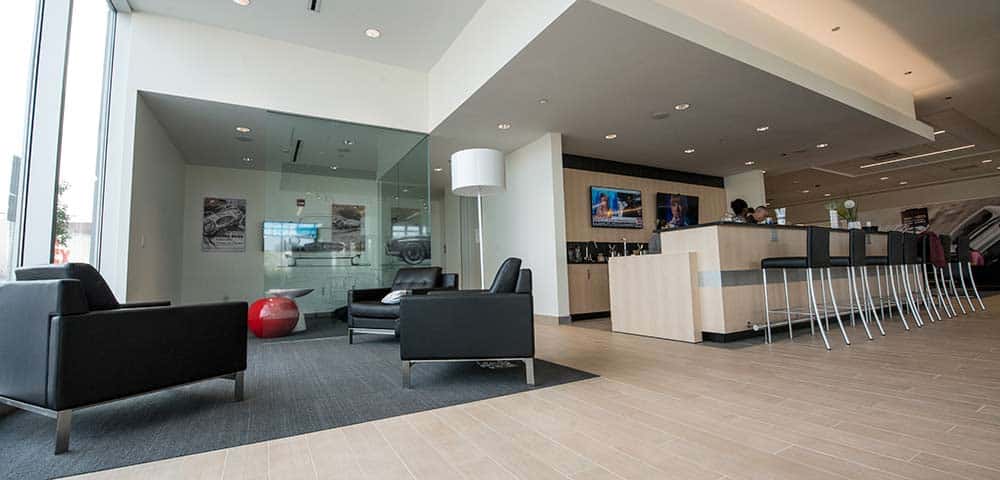 Although it might be tempting to take your vehicle to Jiffy Lube, or an independent shop, the truth is: you likely won't find more knowledgeable Mercedes-Benz service than under our roof. Unlike other independent shops, our dealership mechanics specialize in the Mercedes-Benz brand. Not to mention, we offer a variety of special perks not available from other service providers. Look below to see what you can expect as a guest at Mercedes-Benz of Chicago for car repair or maintenance!
Auto Mechanic vs. Dealer Service Center
When you compare an auto mechanic vs. dealer service center, you may be surprised what you see. Jiffy Lube and other independent shops are often seen as more affordable and convenient but with service specials and quick service offerings, dealership mechanics can easily compete with the chains while delivering even more benefits that they simply don't offer. What's more, dealerships use genuine OEM parts designed for your vehicle's make and model. These parts come with a warranty, as well as offering superior fit and performance.
Why Choose Mercedes-Benz of Chicago?
Unlike Jiffy Lube and independent shops, we offer a variety of customer-focused services, geared toward making your dealership experience even more memorable. Here's just a few examples:
Pre-Paid Maintenance: You can sign up for Mercedes-Premier Benz Pre-Paid Maintenance and enjoy up to 30% more savings than you would with pay-as-you-go service.*
Pick-Up & Delivery Service- Have your vehicle picked up from your home or office, serviced, and returned to you for genuine Mercedes-Benz service without setting a foot outside.
Express Service-Pull up to our Express Lane and get regular vehicle maintenance performed without an appointment!
Van Care Express- Much like our standard Express Lane, Van Care Express provides fast service for our commercial vans, allowing you to spend more time serving your Cook County customers.
Car Wash- Our on-site car wash makes it easy to get your can sparkling clean during your next service visit.
E-Bay Accessories Store: We operate an E-Bay Accessories Store, giving Evanston drivers quick and easy access to a wide range of OEM accessories, from cargo tray liners, to sporty conversion kits, to bicycle racks.
Trust the Dealership Mechanics at Mercedes-Benz of Chicago
To schedule service, be it oil service or something more complex, use our handy online tool. You can also contact us online, or visit us near Oak Park at 1520 W. North Avenue in Chicago, IL. Our service team is on call Monday through Saturday!