What is Mercedes me?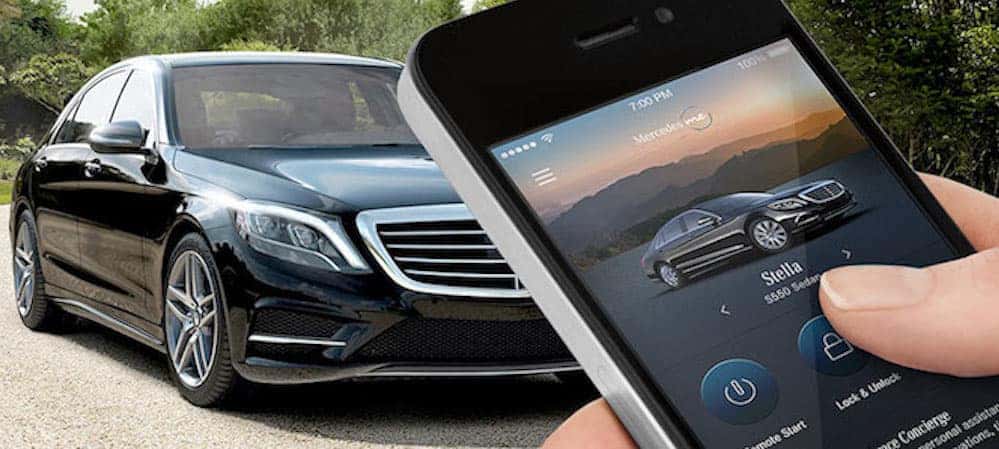 The Mercedes me mobile app is available for iOS and Android smartphones, tablets, laptops, and other devices. Powered by mbrace®, this app gathers your important information and stores it for easy access, along with keeping you connected to your new or certified pre-owned vehicle. The capabilities of the Mercedes me app are many, including keeping you in touch with the world of Mercedes-Benz while on the go. Find out how this feature can improve your commutes around Chicago today!
What Are the Mercedes me Features?
The multifunctional Mercedes me app provides drivers with a host of features, such as:
Vehicle Remote-Access: Withmbrace®, Mercedes me allows you to remote start your car, remote-lock/unlock the doors, turn on the lights, or sound the horn from a distance.
Automotive Education: Have questions about your vehicle features and technologies? You can talk to a product concierge or watch how-to videos to learn more about your car through Mercedes me.
Stay Updated on Maintenance: Schedule service when you need it, as well as view a record of past services, all through the convenient Mercedes me app. This will help you stay current on much-needed service intervals, whether you're driving a Mercedes-Benz GLC or Mercedes-Benz A-Class.
Keep Track of Financing/Leasing Info: The Mercedes me app lets drivers keep tabs on your leasing or financing information, and make payments.
What Are the Mercedes me Packages?
When choosing Mercedes me, there are four package options offering a variety of services to meet your individual demands:
Mercedes me assist — Stay on top of important vehicle information, such as tutorial videos and your owner's manual.
Mercedes me connect — Experience the ease of remote access to your vehicle via your smartphone or another device. Vehicle location tracking is also included within this package.
Mercedes me inspire — Take advantage of exclusive travel offers, and learn from the travel stories of other Mercedes-Benz owners.
Mercedes me finance — Go directly to your Mercedes-Benz Financial Services account, and find information on your leasing or financing offer.
Test the Mercedes me Packages at Mercedes-Benz of Chicago!
Ready to test out the Mercedes me packages at Mercedes-Benz of Chicago? Contact us today with your questions about the Mercedes me app, Mercedes me packages, ormbrace® technology. Cook County drivers can experience all the latest advancements in Mercedes-Benz technologies and features, like Car-to-X Communication, MBUX, and Apple CarPlay®, with a test drive at our Chicago-area dealership!