The Journey Has Ended But The Relief Efforts Continues…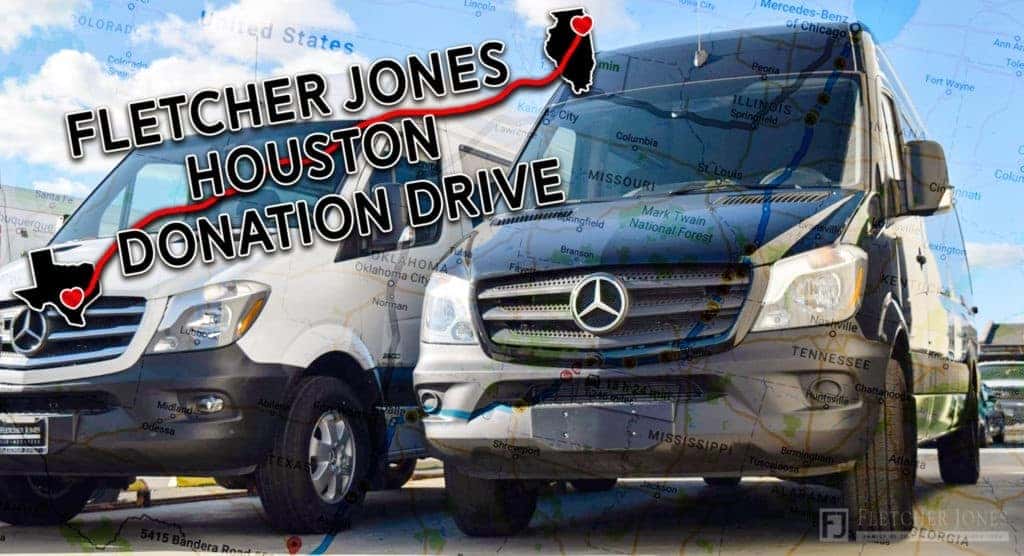 Have you been following along? Check out part 1 of our 3 part blog here!
7 Days, 3 Sprinter Vans and 16 volunteers later, Team Alive Rescue made it back home safe and sound! They left for Houston, Texas early Monday, September 18th and returned home to Chicago on Sunday evening on the 24th.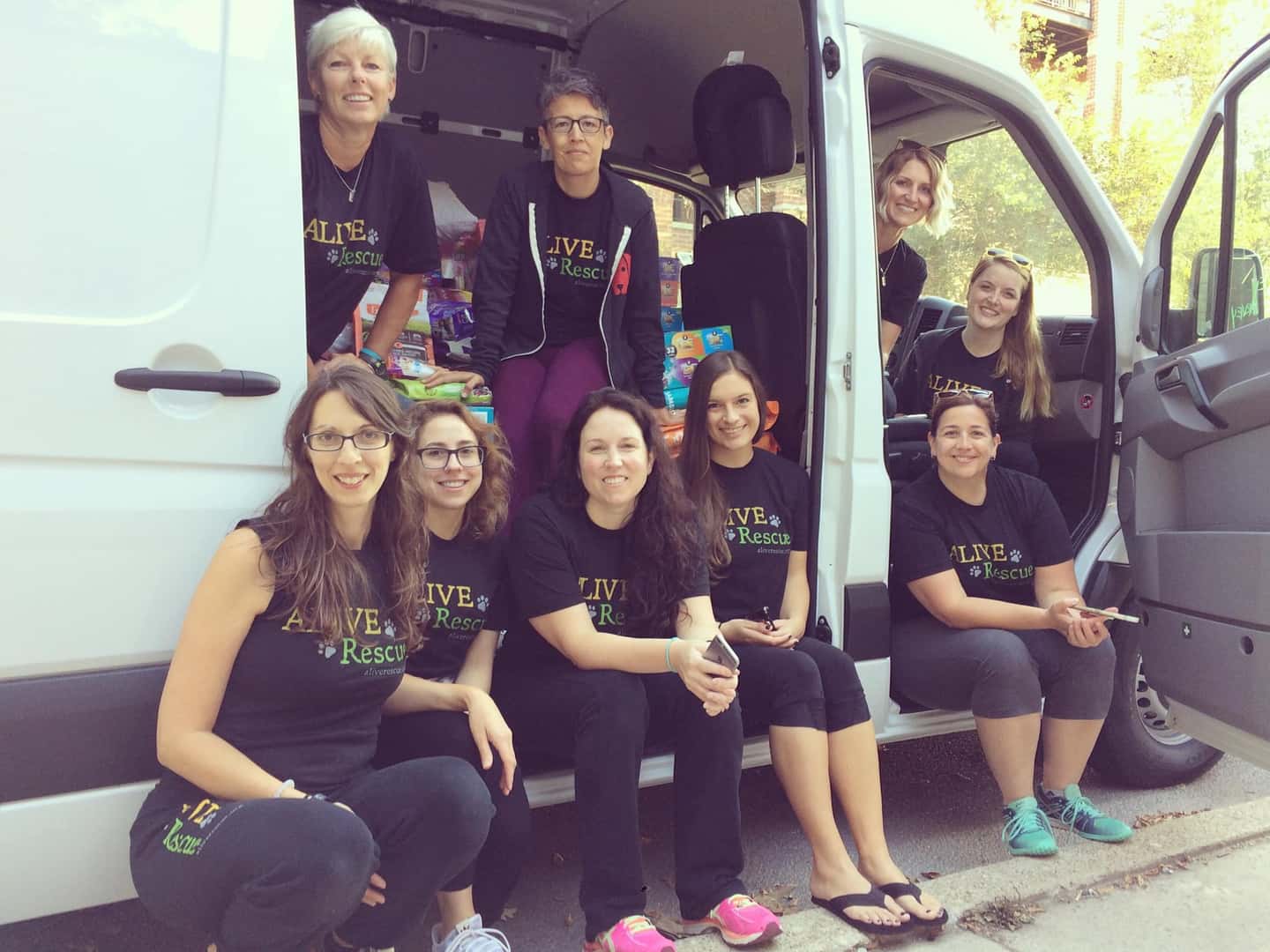 Team Rescue preparing for the trip!
We last left off right before the journey began. We had volunteers load all supplies that were graciously donated from the good people of Chicago, Alive Rescue and the Fletcher Jones Family! Once loaded, everything was filled to the brim and they were off and on there way to Houston, Texas!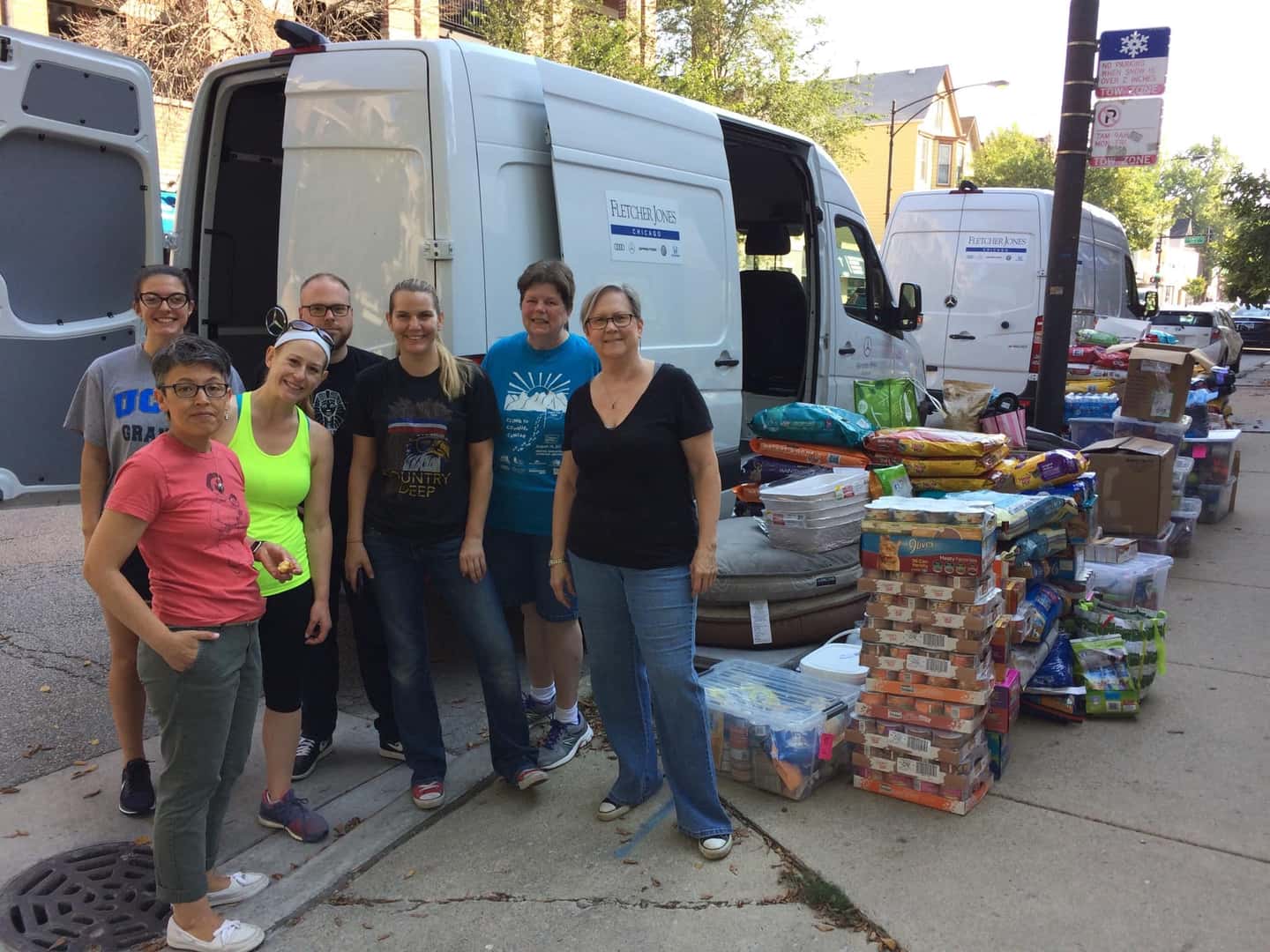 Volunteers that helped load the Sprinter Vans!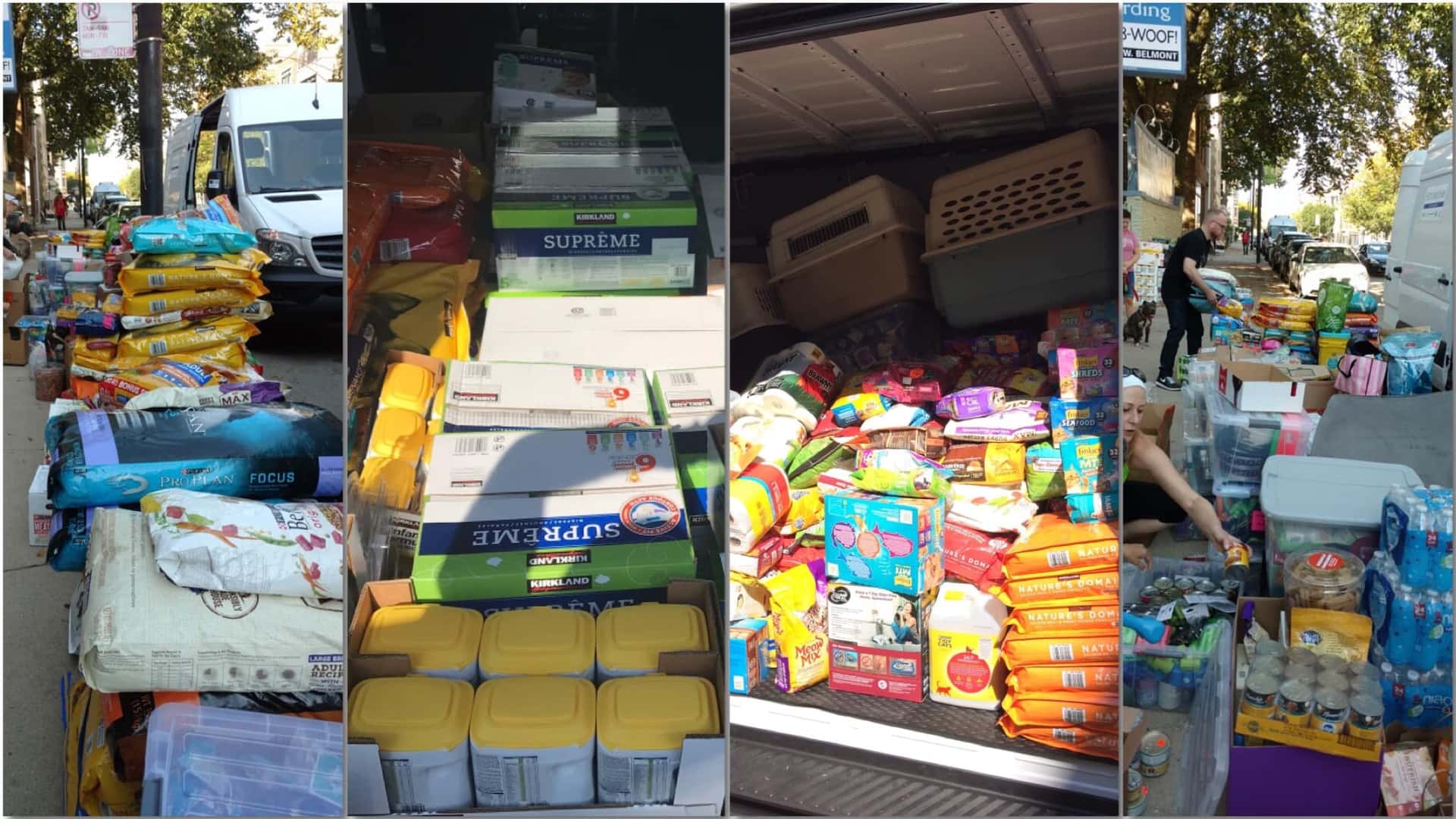 Mountains of donated goods! Both animal and baby supplies!
Day 2
Over 1,200 miles and a day of driving later, the first stop for day 2 was at an Animal Sanctuary, just a couple of hours outside of Houston where they dropped off some of their donated supplies. They had sustained some damage from Hurricane Harvey, however luckily was not hit too hard.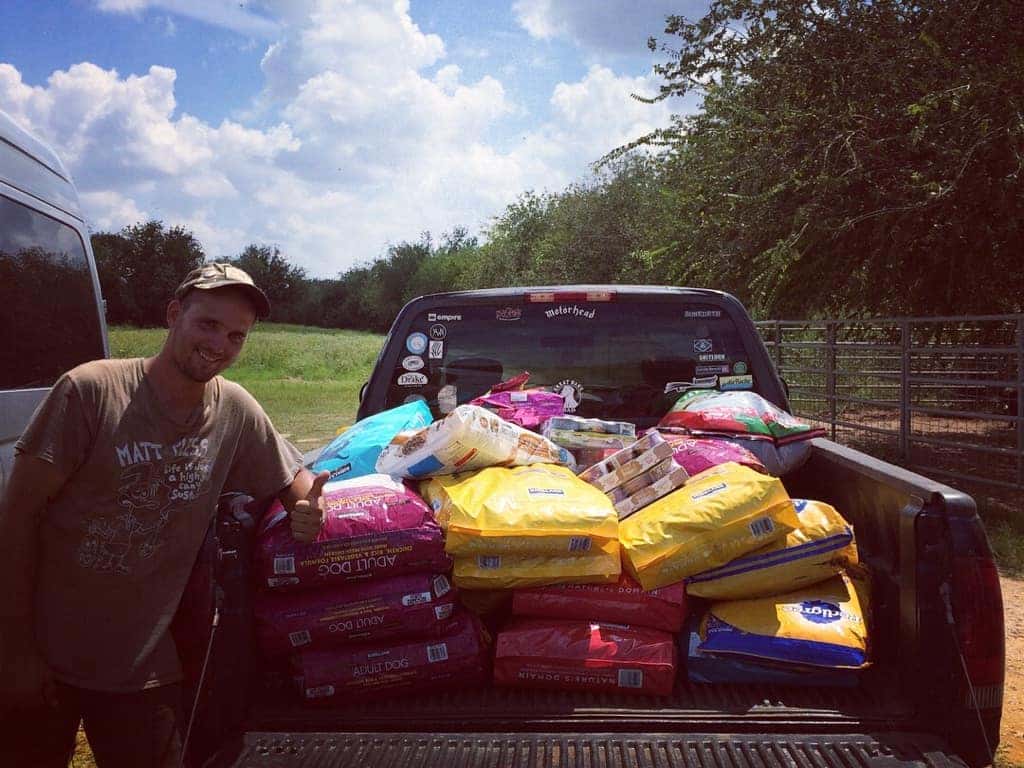 A truck bed full of donated animal supplies at the first stop!
Bethel Baptist Church was their next and final destination for day 2. Located in Rockport, TX. a small town near the coast that was hit hard. Here is where they dropped off most of the baby supplies including: baby formula, baby supplies, adult and baby diapers. A healthy amount of animal supplies were also provided.
Residences and families around the local surrounding area, who have lost everything, deeply depend on places such Bethel Baptist Church to keep their doors open. They provide a sanctuary to feed the hungry, provide the clothes for the needy and shelter for the night.
Live Video update from Rockport, TX
Day 3
After departing Bethel Baptist Church, they headed on to their next destination to NRG Stadium in Downtown Houston. Here they met up with Best Friends Animal Society, where they are currently housing over 500 dogs and 100 cats, who were separated and displaced from their families during the storm. Here at this facility, these pets await families to come find and claim them. The team helped out as much as they could by means of keeping cats company and taking dogs on short walks while the weather permitted. Here's a live video update from the team!
Live Video update from Houston, TX at NRG Stadium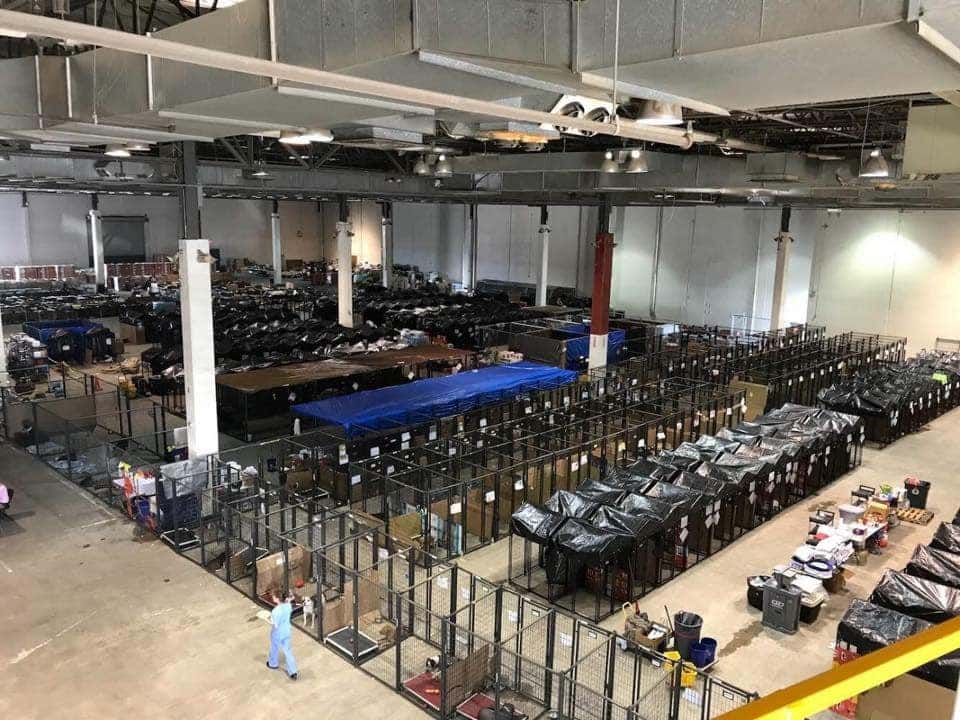 Inside the massive NRG Stadium
From here, the team decided to stay for an additional 2 days to help with relief efforts for these pets and animals. Some extra volunteers even flew in from Chicago and relieved others bringing the new total to 16 members!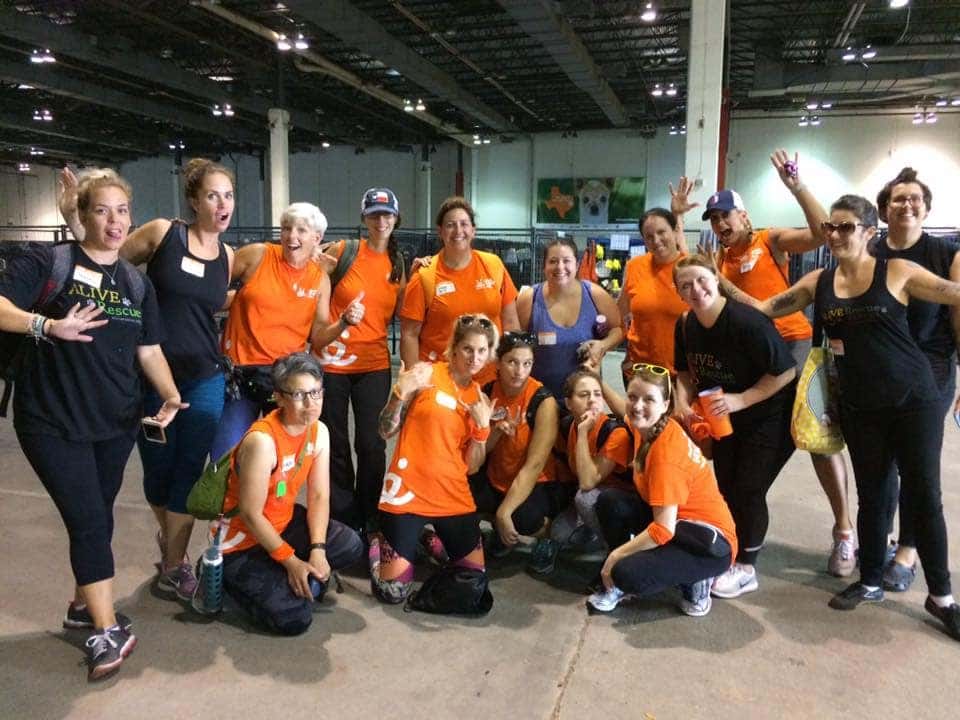 The team took one last picture at NRG Stadium before heading off for their next destination!
Day 6
On the final day prior to heading back home to Chicago, the crew made their way to Sara Sanctuary in Seguin, TX (a little over two hundred miles from miles NRG Stadium in Houston, TX) There they had one more goal in mind and that was to bring back dogs and cats who were cared for by Sara Sanctuary prior to the storm. By doing so, this let the Sanctuary take in more animals in dire need of shelter while trying to reunite them with missing families.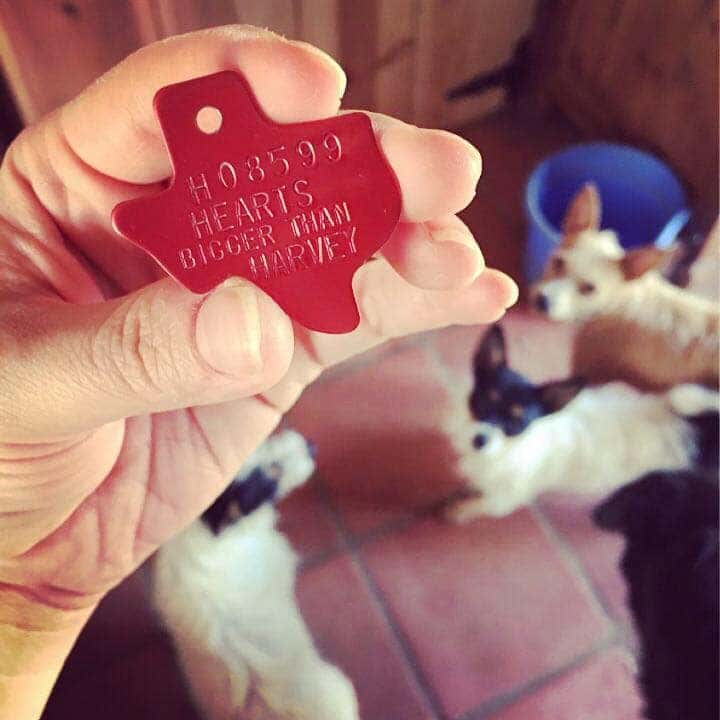 Cute custom tags made for the dogs & cats that are coming from Texas!
Here's the team prepping our furry friends to bring back! A total of 10 dogs and 5 cats were strapped in and taken back to the Windy City! Below is a live video from September 23rd!
Packing to head home, this time with more friends!
Day 7
Finally in the evening of the 24th, Alive Rescue returns home safe and sound, only this time with more than just what they started with. With 10 more dogs and 5 more cats, they met at their home base at The Little Barn in Chicago where they received a nice warm welcome! This is where Alive Rescue cares for animals before finding them "FUR-ever Homes"
Alive Rescue's Live Video of their homecoming!
These pets will be put up for adoption soon! Some of the pets named Texas, Tracy (named after the founder of the sanctuary they brought the animals from), Houston, Sunshine, Mo and even Fletcher and Jones! All of which have Texas shaped tag on their collars that read "Hearts Bigger than Harvey"!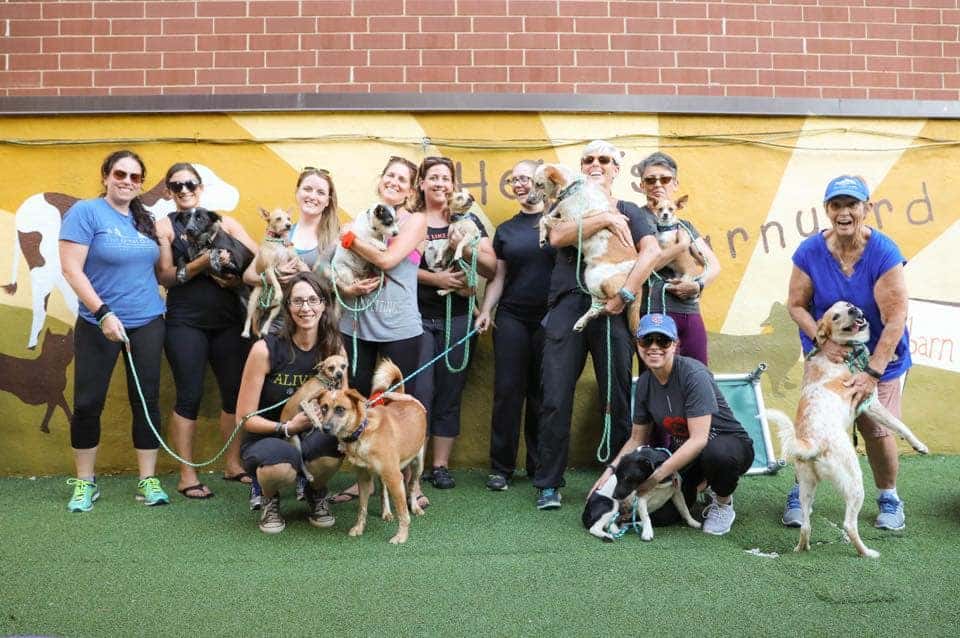 Please visit Alive Rescue's website here to stay tuned with updates and for more info of when these pets are available for adoption! If you love Alive Rescue's cause, please donate to them here!
Though their journey has ended, the relief effort has not… Many are still without food, clothes or shelter. Alive Rescue has started an Amazon wishlist which you can contribute here!
All-in-all, Alive Rescue was able to not only bring back and rescue 10 dogs and 5 cats, they graciously donated their time as well as $3,000 of their own funds towards the Harvey Relief efforts!
Fletcher Jones was able donate a total of $4,000+ from the combined 4 dealerships; Fletcher Jones Honda, Fletcher Jones Volkswagen, Fletcher Jones Audi and Mercedes-Benz of Chicago. Last but not least, we could not do it without the good people of Chicago and would like to thank all who participated in the donation drive, because of you, we were able to fill the Sprinter Vans to the brim!
THANK YOU!