The Journey Continues…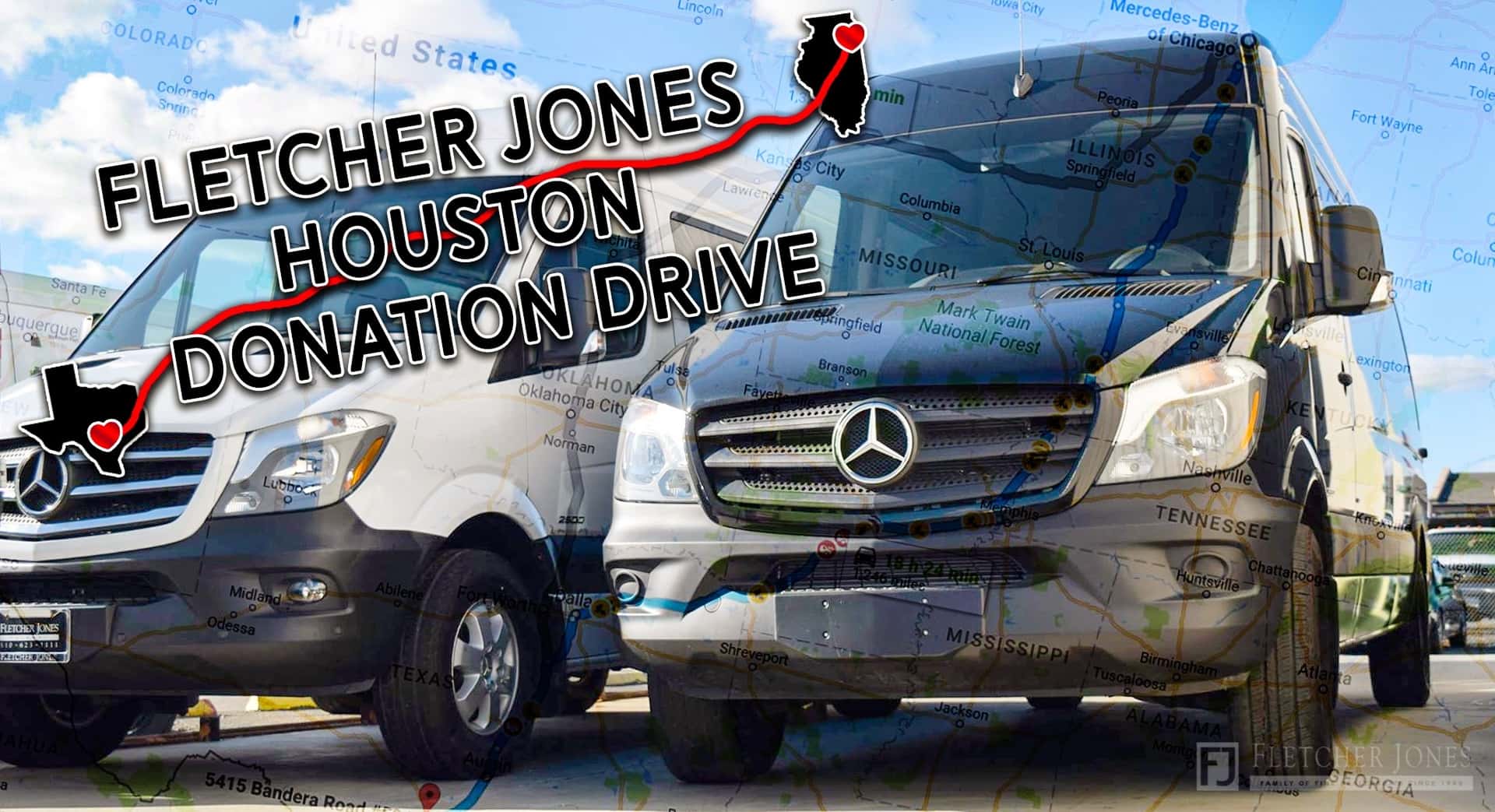 Just last week we announced the Fletcher Jones Houston Donation Drive! If you missed that blog, check it out here! Since then a lot has happened, we have received donations from each Fletcher Jones dealership totaling about $4,000!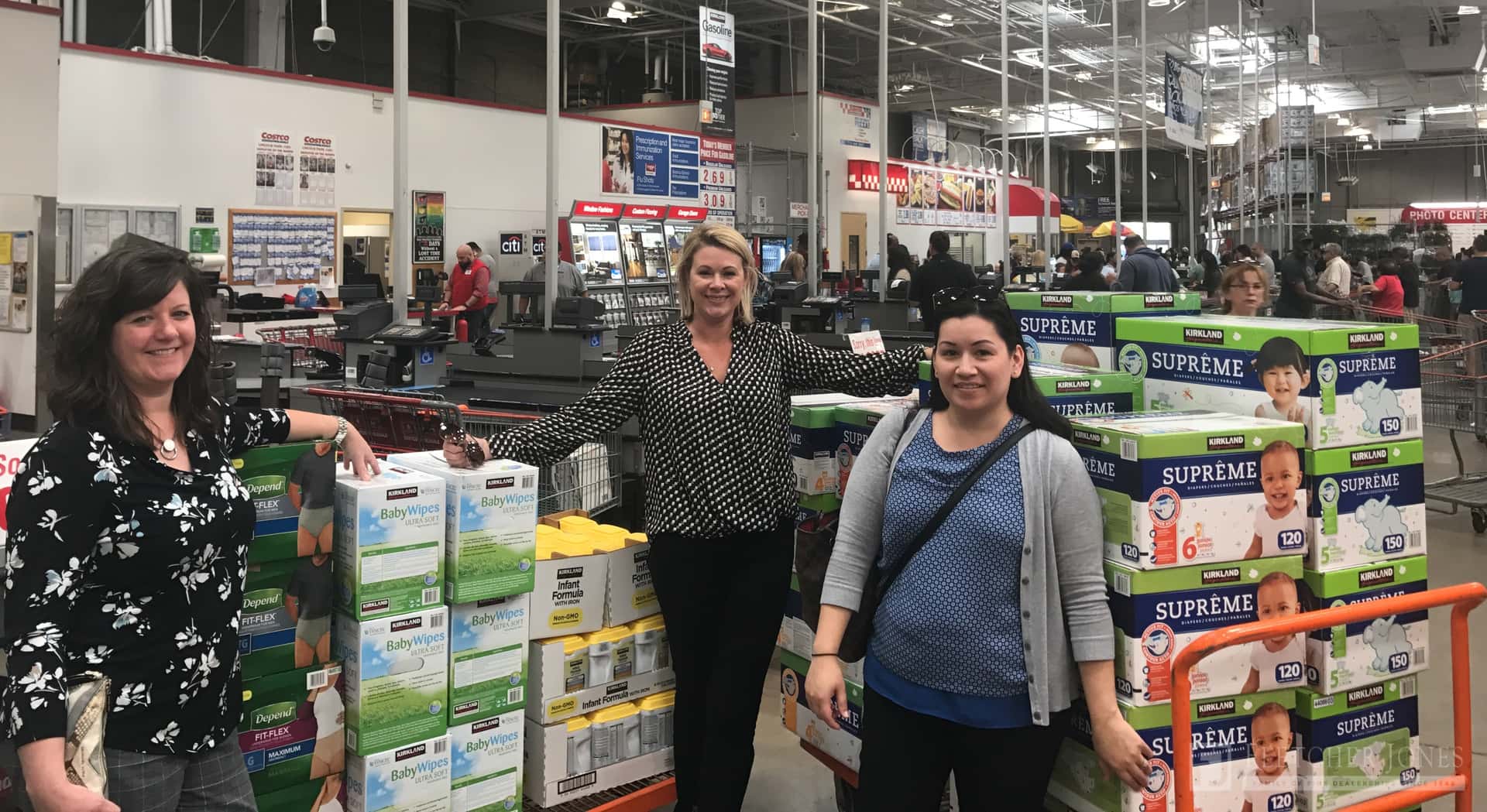 From left to right, Stacey Ney (Controller, Mercedes-Benz of Chicago), Katie Sunkel (HR Director for FJ Chicago), and Liz Marquez (HR Manager, FJ Chicago).
Mercedes-Benz of Chicago and Fletcher Jones Audi have each graciously donated $1,500, while Fletcher Jones Honda and Fletcher Jones Volkswagen donated $500 each! With these funds we were able to purchase:
– x16 20lb bags of dog food
– x10 25lbs bags of cat food
– x14 flea and tick prevention
– x50 large containers of various types of baby formula
– x6 large boxes of 900-count baby wipes
– x20 large boxes of 120-150-count of baby/toddler diapers
– x4 large boxes of 84-count adult diapers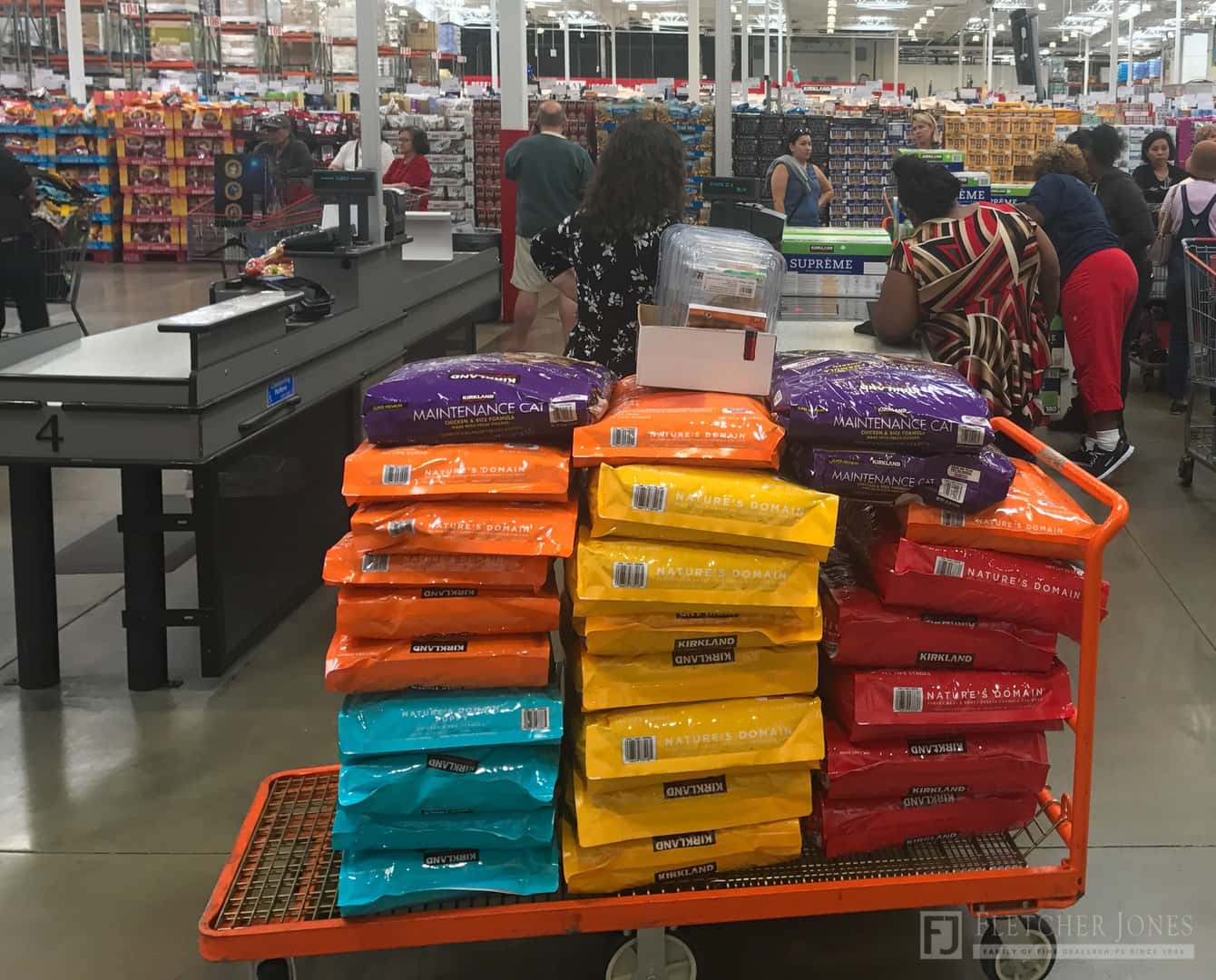 Flea and tick prevention kits and over 500 lbs. of cat & dog food!
In addition, we have been continuing to receive your donations from the bins located at each of the 4 Fletcher Jones locations; Mercedes-Benz of Chicago, Fletcher Jones Audi, Fletcher Jones Volkswagen & Fletcher Jones Honda! As a reminder the two bins are for baby and animal supplies and below are the listed items that are needed!
Baby Supplies:
– Diapers
*Please refrain from donating cloth diapers as many families will not be able to wash them
– Pull-ups
– Baby Formula
– Wipes
– New or gently used clothes, blankets, bottles, small toys, etc.
Animal Supplies:
– Cat and Dog food
– Dog beds
– Cat litter
– Dog leashes
– Collars
– Blankets/towels
– Flea/tick prevention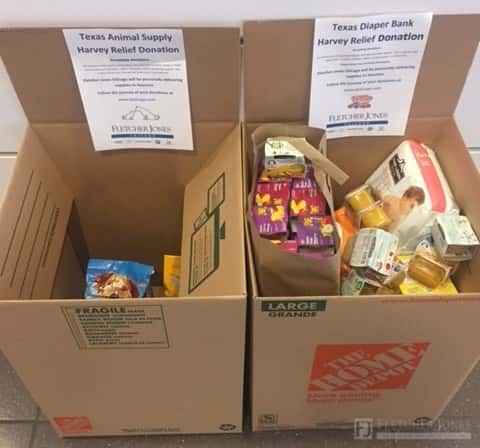 Donation bins, set up at each of the 4 Fletcher Jones locations!
This Friday, September 15th, two Mercedes Benz Sprinter Vans as well and a Honda Odyssey will be departing on their Journey to Texas! Along for the adventure, are 10 volunteers from Alive Rescue!
The first stop along journey will be the Texas Diaper Bank in San Antonio to drop off the baby supplies and the final stop will be the animal shelter to drop off the animal supplies. We will then be bringing back to the Windy City some pets that are in need of a home!
We will continue to accept and collection donations through September 30th as any supplies donated after the vans leave this Friday will be shipped down! Any donations prior to Friday however, will be delivered in our vans ourselves!
We continue to appreciate your support! Please feel free to call us or comment below with any questions! LIKE US on Facebook, here! To stay tuned with any updates and to follow our journey down to Texas!
UPDATE: Alive Rescue are back home safe! Check out our last blog update here!