Learn More About The 2021 Mercedes-AMG® GLE Coupe Performance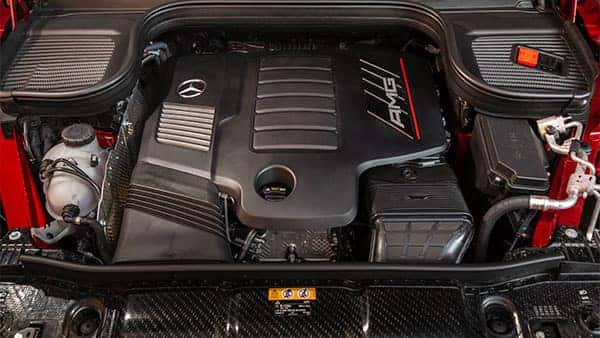 EQ Boost
Electrifying the new inline-6 gasoline engine is an innovative Integrated Starter-Generator. It teams with a 48-volt lithium-ion battery, plus a power supply for formerly belt-driven components like the water pump and air-conditioning compressor. These advancements help reduce weight and enhance underhood packaging. In addition, EQ Boost can generate additional, gas-free power and torque for immediate response.
An ECO Start/Stop system automatically shuts off the engine at stoplights and other idle situations, to help save fuel and reduce emissions. As soon as the driver lifts off the brake, the engine instantly restarts, for quick acceleration response. The ECO Start/Stop system can also be shut off by the driver at any time.
Don't just conquer corners, flatten them
AMG® RIDE CONTROL+ air suspension optimizes driving dynamics and comfort. Its 3-stage adaptive damping responds to roads, loads, and driving modes. It can lower at speed to enhance stability and efficiency, or you can raise it to negotiate ruts and ramps. Available AMG® ACTIVE RIDE CONTROL adds an innovative Roll Stabilization system.
A specially engineered version of 4MATIC® can instantly vary the front-to-rear torque distribution in precise response to driving conditions and driver inputs. It can even send up to 100% to the rear wheels. An electromechanical coupling between the front and rear axles is controlled based on an elaborate matrix of driving mode, lateral and longitudinal acceleration, and available grip to help optimize handling and acceleration right up to the physical limits, on virtually any road or track surface.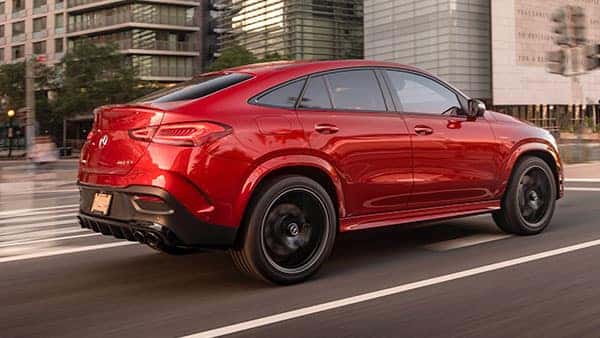 Explore the New AMG® GLE Coupe at Mercedes-Benz of Chicago!
To learn more about the 2021 Mercedes-AMG® GLE Coupe contact us at Mercedes-Benz of Chicago. Browse our wide selection of new GLE models today, or take a look at the upcoming 2021 Mercedes-AMG® GLE Coupe!