Local Chicago Restaurants Open for Delivery and Pick-up
Our Mercedes-Benz of Chicago team has taken to starting a list of local Chicago restaurants available to serve you and your families during these challenging times. Take a look at the list below and let us know the Chicago restaurants you have been ordering from.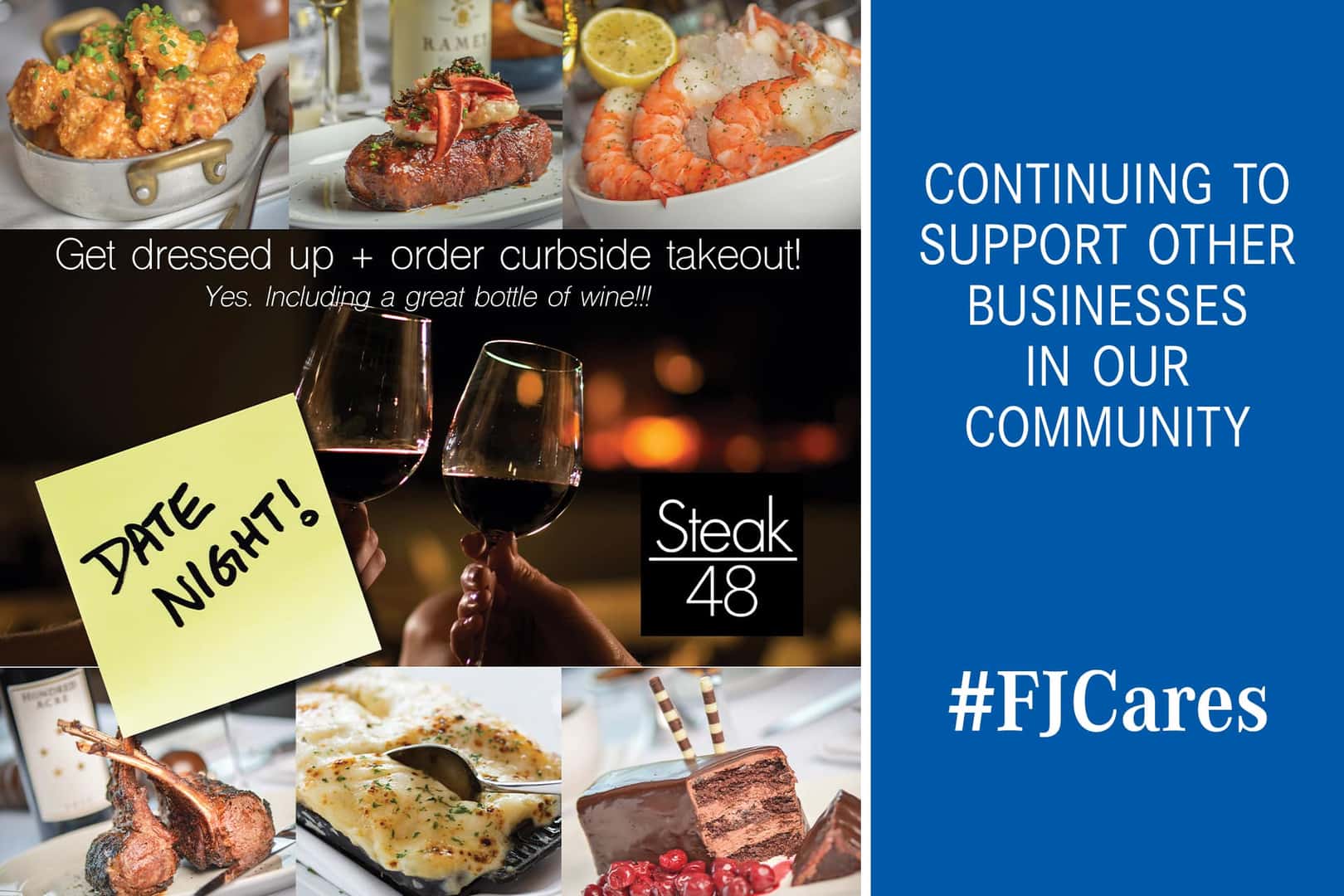 615 N Wabash Ave
Chicago, IL 60611
Phone: (312) 266-4848
Let's make it date night! With their extensive menu, from appetizers to desserts, Steak 48 helps you create the perfect date night at home. Snap a picture of your date and tag us on Instagram.
Instagram: @steak48
Phone: (312) 266-9355
1516 N Wells St
Chicago, IL 60610
If you're asking, "Where should I order takeout from?" You'll find your answer here: Topo Gigio Ristorante. This popular Italian spot in old town will keep Chicagoans fed with pasta, steaks and meaty entrees during these challenging times! Carry-out orders and delivery through Door Dash (Chicago) available. Open daily from 4:00 PM – 9:00 PM. Share with us in the comments what you decided on!
Instagram: @topogigiochicago
Location: Find your nearest location.
Phone: Call your preferred location.
Start your day off with a delicious breakfast from Yolk! With so many options, there is the perfect breakfast fuel for each family member. Let us know which breakfast item you chose! Was it one of the fan-favorites?
Instagram: @eatyolk
3524 W Fullerton Ave
Chicago, IL 60647
Phone: (773) 904-7152
Flat & Point's online store is open! There is an assortment of items to choose from, including a "Take & Bake" category. This category includes mac & cheese, brisket tamales, bean & cheese tamales, cinnamon rolls and more. Open Wednesday through Sunday from 10:00 AM – 7:00 PM for curbside pickup. Closed Monday and Tuesday. Share what you are baking from Flat & Point in the comments below.
Instagram: @flatandpoint
Location: Find your nearest location.
Phone: (773) 545-7427
Bring home BBQ by ordering from Smoque BBQ Chicago. Order directly online for curbside pick-up or order through a 3rd party delivery app. When you order, don't forget to add the fan-favorite mac & cheese to your list and ask about individual boxed meals. Share your BBQ in the comments below or tagging us @mb_chicago.
Instagram: @smoquebbqchicago
1260 Dearborn St
Chicago, IL 60610
Phone: (312) 649-0730
Just one look at the 3rd Coast Cafe menu and you'll be organizing your takeout days around their breakfast, lunch, and dinner options. How about House Roasted Granola in the AM, 3rd Coast Pizza in the mid-day and the dinner special in the PM? No matter what time of day you order, you'll be in for a treat! Share in the comments below your AM, mid-day, and PM orders!
Hours: 10:00 AM-8:00 PM. Available for online and phone orders. Please note: If you wish to pay in cash, please bring the exact amount as they are not making change.
Instagram: @3rdcoastcafe
Stay Updated
Check back frequently to see how our list is growing and comment below your favorite Chicago restaurants to order from right now.