How to Make a Winter Emergency Car Kit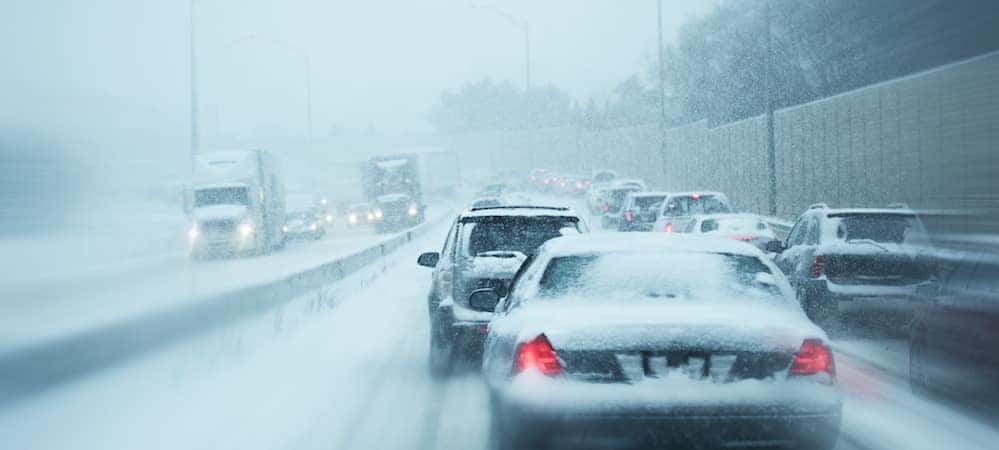 Chicago winters can be harsh, and with the cold and snowy weather conditions comes even more reason to prepare for a potential emergency. Putting together a winter emergency car kit can save the lives of you and your passengers. Learn how to winterize a car from the team at Mercedes-Benz of Chicago.
What You Need for a Winter Car Kit
When creating a winter car kit, stow the items somewhere in the passenger compartment if possible. This is because, when it gets especially cold, there's a chance your trunk may freeze shut. The essentials for your emergency kit should include:
Shovel to remove snow when your car is stuck
Windshield scraper
A flashlight with extra batteries
Non-perishable snacks
Socks, hats, mittens, and blankets to keep warm
Road salt for improved traction
Cell phone charger and adapter
Needed medications
Emergency reflectors
Winterize Your Car With Accessories and Maintenance
Aside from packing a winter emergency car kit, there are other ways to prepare your car for winter:
Check Your Car Battery: During winter, cold temperatures can slow down the battery's chemical reactions that generate power. This can result in your car failing to start. Have a technician check your battery to determine if it needs to be replaced.
Check Your Fluid Levels: It's important to check your fluid levels when preparing for the cold season. Replace ordinary wiper fluid with freeze-resistant wiper fluid, and make sure you have the correct mixture of antifreeze coolant and water to keep your radiator from freezing.
Get Snow Tires: It's recommended you replace your tires with snow tires during winter for better traction. It's important to note, however, that you should replace all four tires at once. Not replacing all four may cause problems with your vehicle. If you decide against getting snow tires, frequently check your tire pressure, as the air pressure will drop in cold weather.
Get More Winter Car Tips from Mercedes-Benz of Chicago
Want more tips for this upcoming winter? Contact Mercedes-Benz of Chicago to learn more and to schedule service at our service center. From oil changes to tire replacements, we're here to help you prepare your car for the cold!