How to Drive Uber Black in Chicago With a Mercedes-Benz Car or SUV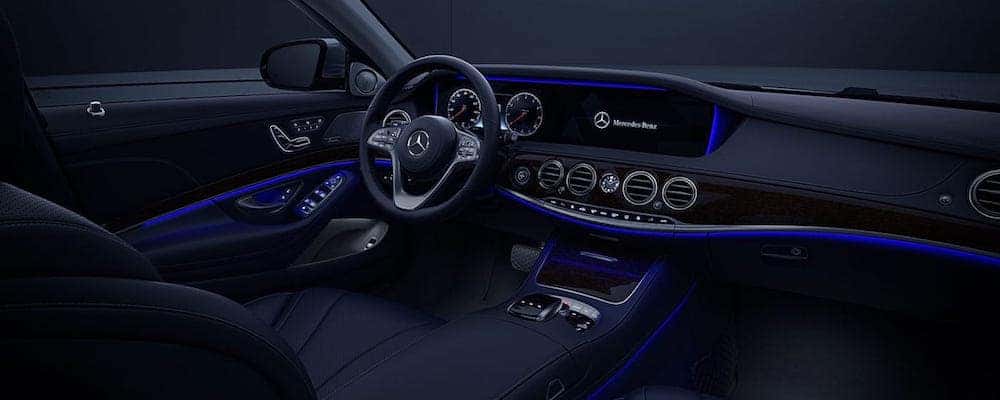 Not every luxury vehicle has what it takes to be an Uber Black car or SUV. Built with power, precision, and luxury at their cores, Mercedes-Benz vehicles can elevate any drive, whether it's a date night or trip to the airport. It's this commitment to excellent performance and premium materials that makes Mercedes-Benz vehicles the ideal vehicle for Uber Black. Take a moment to learn more about Uber Black, it's requirements, and the approved Mercedes-Benz vehicles.
What is Uber Black?
Compare UberX vs. Uber Black, and you'll find that Uber Black is the upscale version of UberX. Uber Black is often reserved more for business meetings and a nice night out rather than trips to the local bar. Both Uber Black vehicles and their drivers are held to higher standards than with UberX, so passengers know they're in for an exceptional experience. And, as the name implies, Uber Black vehicles must feature a black exterior, as well as a black leather or vegan leather interior.
How to Drive for Uber Black
You need more than a black car to drive for Uber Black. To qualify for this high-end Uber tier, you and your vehicle will need to mee the following Uber Black requirements.
Driver:
Keep a star rating of 4.85 or higher
Carry commercial insurance
Vehicle:
Must be 5 years old or newer
Black exterior
Black leather or vegan leather interior
Must be able to seat four passengers in addition to the driver
Must be free from cosmetic damage or missing pieces
Have City of Chicago livery plates (4 digits followed by LY) or suburb livery plates (5 digits followed by LY)
Be one of the designated luxury models accepted
Mercedes-Benz Uber Black Cars & SUVs
When it comes to Uber Black SUVs and cars, they only accept the best, which is why Mercedes-Benz has more Uber Black approved models than any other automaker. Uber Black currently accepts the following Mercedes-Benz models:
Highly-Refined Mercedes-Benz Features
When you take a closer look at the Mercedes-Benz brand, it is no surprise these sophisticated and high-performing vehicles made the cut for Uber Black. Depending on the model you choose, these are just a few of the features that can be found on the qualifying Mercedes-Benz Uber Black models:
64-color LED ambient lighting
FrontBass® system
ECO-START® system
DYNAMIC SELECT® drive modes
Air Balance cabin fragrance system
Air Balance cabin-air purification system
Dual-zone automatic climate control
Apple CarPlay® and Android Auto™
Heated 16-way power front seats with memory
Explore Our Inventory of Luxury Vehicles Today
Whether you're interested in driving for Uber Black or simply want to bring that upscale feel to your day-to-day, Mercedes-Benz of Chicago provides Cook County drivers with the high-end feel they're looking for with our vast selection of new Mercedes-Benz vehicles and CPO models. Set up a test drive today at our Chicago dealership!