How to Change Your Mercedes-Benz Key Battery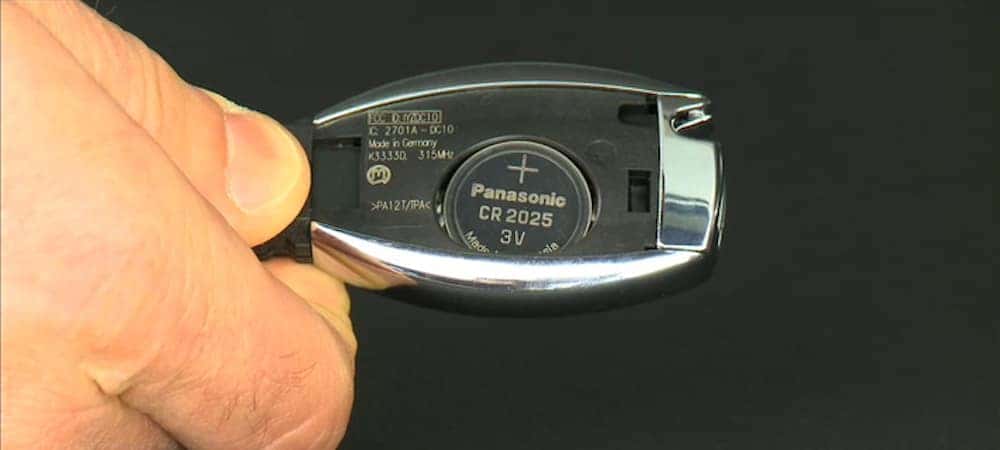 If your car key is malfunctioning or has stopped working, your Mercedes-Benz key battery may need to be replaced. The good news? Doing this on your own is easy! Learn how to change your Mercedes-Benz key battery below.
Which Mercedes-Benz Key Model Do You Have?
There are two types of Mercedes-Benz keys; the type of key you have determines how many batteries you'll need.
Chrome Key: The Chrome Key has a metal case and is for newer Mercedes-Benz vehicles. Older Chrome keys require two batteries, and the newer version of this key only needs one battery. To differentiate whether you have a new or old version of the Chrome Key, look at the shape of the panic button. Newer Chrome Keys have a triangular-shaped panic button, while older Chrome Keys have a circular-shaped panic button.
Smart Key: This key is for older Mercedes-Benz models. Usually, the key is made out of plastic. There are older and then slightly newer versions of these keys, but either way you will need two batteries.
How to Open a Mercedes-Benz Key Fob
Whether you have a Chrome Key or Smart Key also determines how you open the key.
Chrome Key: Pull down on the bottom silver, square-shaped piece of the key. Pull it back as far as it can go until it releases. When the key comes apart, you'll see a small gap in the fob. Press the key into the flat, narrow end of the fob to open the key cover.
Smart Key: Pull the latch at the end of the Smart Key fob, and the key will remove itself from the holder. You'll see a slot at the end of the key fob. Use the key to push into the slot, and the battery compartment will open.
After you take the key cover off, you'll see the old battery. After removing and disposing of the old battery, place your new battery in the same spot, and make sure the new battery is facing the correct way.
Get More DIY Service Tips from Mercedes-Benz of Chicago!
Have additional questions about Mercedes-Benz key fob battery replacements or advanced Smart Key features like KEYLESS GO® vs. KEYLESS START®? Contact Mercedes-Benz of Chicago to learn where to buy Mercedes-Benz key batteries or for more Mercedes-Benz service tips, including how to make a winter emergency car kit, seasonal car maintenance pointers, and how to care for your leather seats. Whatever your maintenance or repair needs may be, our service center is here to help.