Employee Spotlight with Sam Tomaino
Meet Sam Tomaino, your Mercedes-Benz of Chicago Sales & Leasing Consultant
An obsession with cars is a vast understatement for Sam Tomaino. "Passion generally means something we love to do. It can be anything that motivates you, challenges you or intrigues you. I've been passionate about cars for a long time. I'm intrigued by the history, the design, the engineering and the art of cars."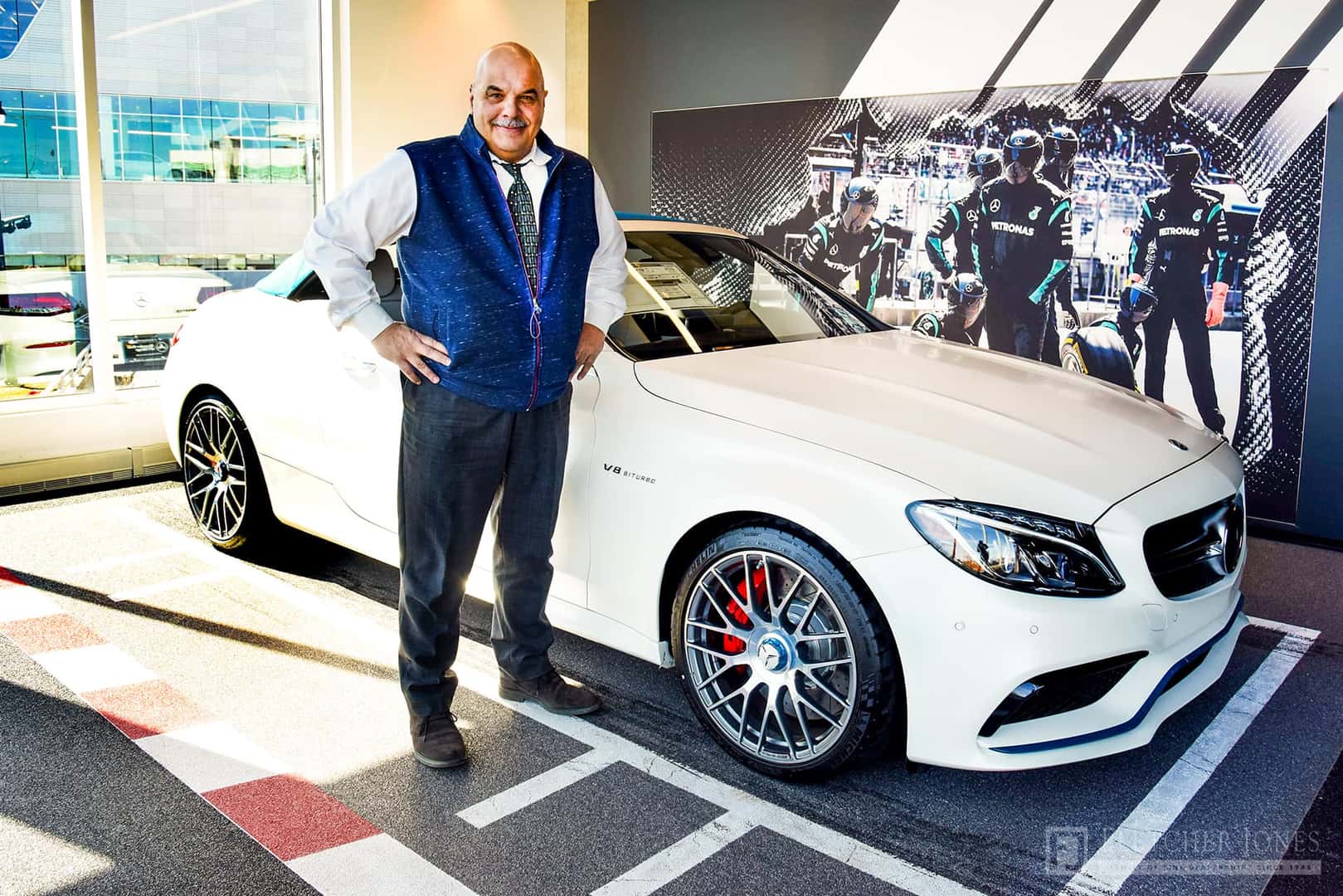 Sam next to a 2018 Mercedes-AMG® C 63 S Cabriolet
At the Root of all Passions
When asked how Sam started in the automotive industry he replied "Back in 1979, when I started selling import cars in this crazy business, I began to learn so much about the history of the brand and developed a love for several of them. These brands (to name a few) were Mercedes-Benz, Alfa Romero and Ferrari. That was the beginning of my love affair with cars."
"My family owned a neighborhood grocery and deli store in Chicago and a gentleman by the name of Jim Moran (famously known as the first person who had advertised their dealership on television) was an everyday customer who frequents the store as a regular. His dealership was just across the street! In the 1950's He was the famous car guy and everybody knew him as 'Jim Moran the Courtesy Man', named after his very own dealership, Courtesy Ford."
"Over the next 30 years, cars became my life and livelihood; if I'm not selling them then I'm learning, reading and driving them. I even restored a few Mercedes-Benz vehicles myself. My favorite and most recent would have to be the 1970 Mercedes-Benz 190SL Convertible with a gorgeous red exterior and black leather interior," Sam added. Eat, Sleep, Car, Repeat seemed to be his mantra.
Sam eventually joined the Mercedes-Benz of Chicago family in June 2017, and worked his way to become a Sales & Leasing Consultant. The saying holds true, "Choose a job you love, and you will never have to work a day in your life."
 When inquired about Sam's current Mercedes-Benz obsession he told us "I would have to say it would be the Mercedes-AMG E 63 S and the Mercedes-Benz E 400 Cabriolet."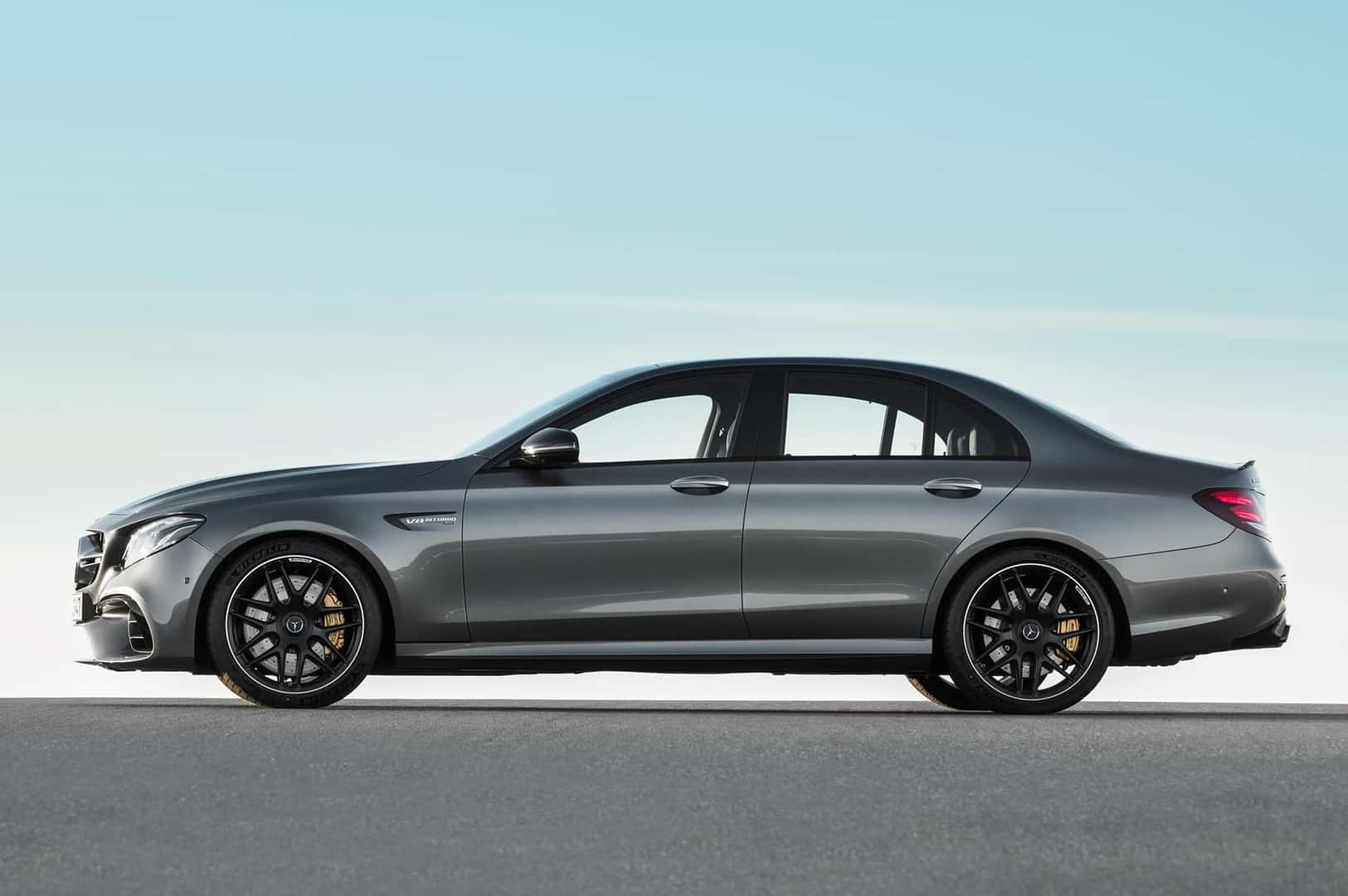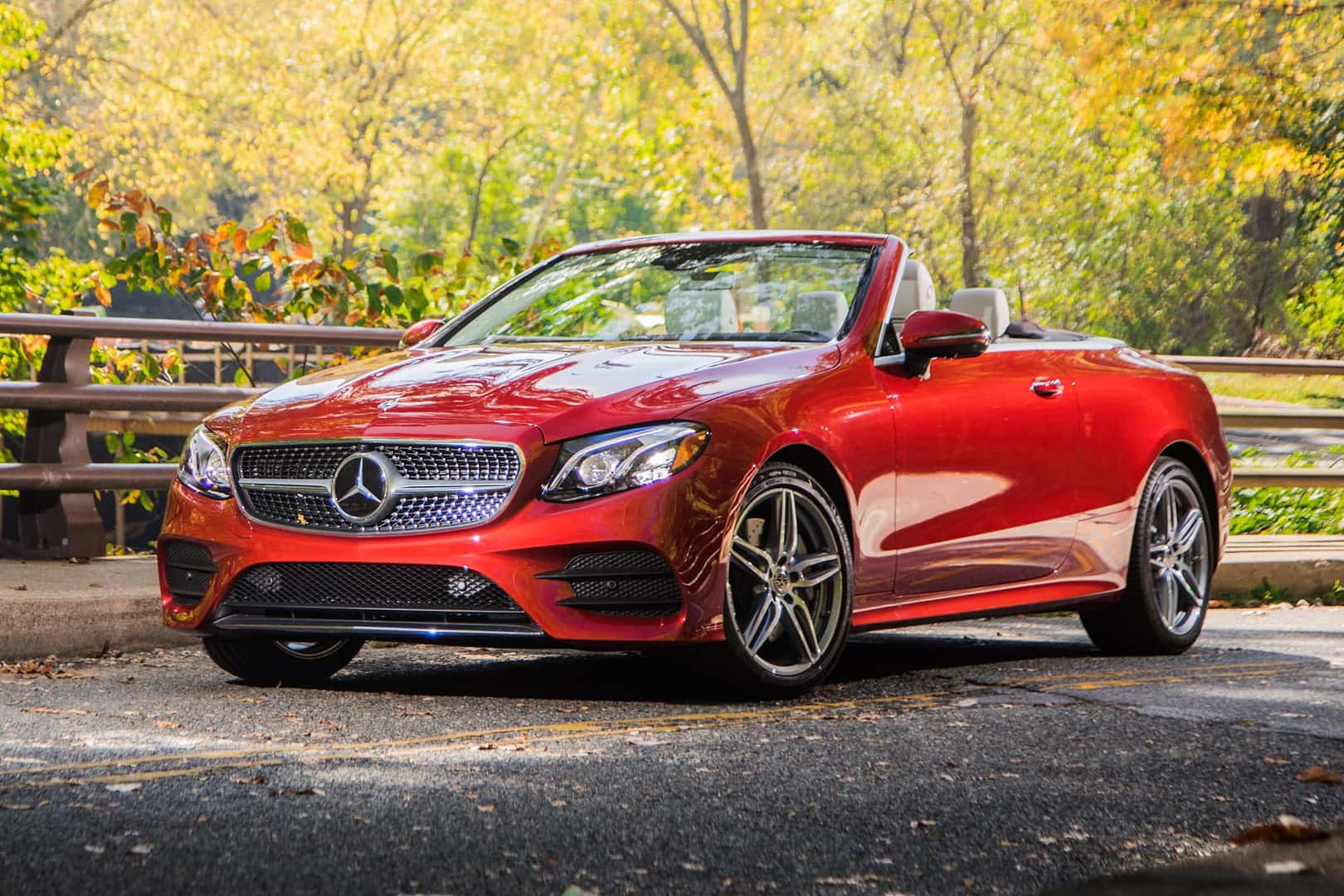 2018 Mercedes-Benz E 400 Cabriolet
On a Personal Note
When not obsessing over cars, Sam loves a good read. The topic of the Roman Empire seems to intrigue him most. He mentioned how he would love to write a book one day. "It would be based on my experiences over the years and the relationships and great friendships that were developed with other like-minded car enthusiast," Sam said.
When asked which musical artist (late or living) Sam would love to see live in person, he replied "The Temptations, Stevie Wonder, The Beatles, Chicago, James Taylor, Carole King and Jim Croce. In my opinion, that was the Great Romantic era for music!"
Born in Italy, Raised in Chicago.
Born in Calabria, Italy and brought over to Chicago at the very young age of one, Sam recalls one of his fondest memories of being raised in Chicago, "My mother always cooked for an army and made sure no one left the table hungry. Sunday dinners always included the family and a very loud and lively conversation at that," Sam said
"Chicago has so much diversity and different people from all walks of life that have settled and passed through here. If you're from Chicago, you're familiar with the different neighborhoods – Humboldt Park, Taylor Street, Logan Square, Old Town, West Loop, Buck Town and Lakeview Gold Coast, each with their own unique and individual culture and charm."
"The best parts of Chicago are the beautiful Lake Michigan, Lake Front and Lake Shore Drive. It's the food, the pizza, the restaurants and the history (be it good, bad or ugly). It's what makes Chicago, the Windy City, great. It's where my family and friends are. It's where I met my wife and where my two daughters were born. Chicago will always be my home," he added.
Motivation and the Road Ahead
 What keeps Sam motivated is his family. "My wife and two daughters are the world to me. I get to do what I love every single day for, and because of them. I am grateful for the experiences of meeting so many interesting and influential people throughout my career, some just business acquaintances, while others became friends," Sam said.
"I am thrilled to be a member of the Fletcher Jones family and a part of Mercedes-Benz of Chicago. I truly enjoy the day-to-day experiences I share with the team which makes coming to work so very enjoyable. I greatly admire the work ethics of the group and hope to be a part of the team for many years to come!" he added.
Sam is just one part of what makes Fletcher Jones exceptional. Experience the Fletcher Jones Difference today! Come down for a visit and say hi to Sam or any of our other friendly staff and see what makes us unique.
Check out our current specials offers here! Interested in joining our winning team? Apply here!