Employee Spotlight: Meet The First Female Express Technician
Veronica Sue Anderson, First Female Express Technician at Fletcher Jones | Mercedes-Benz of Chicago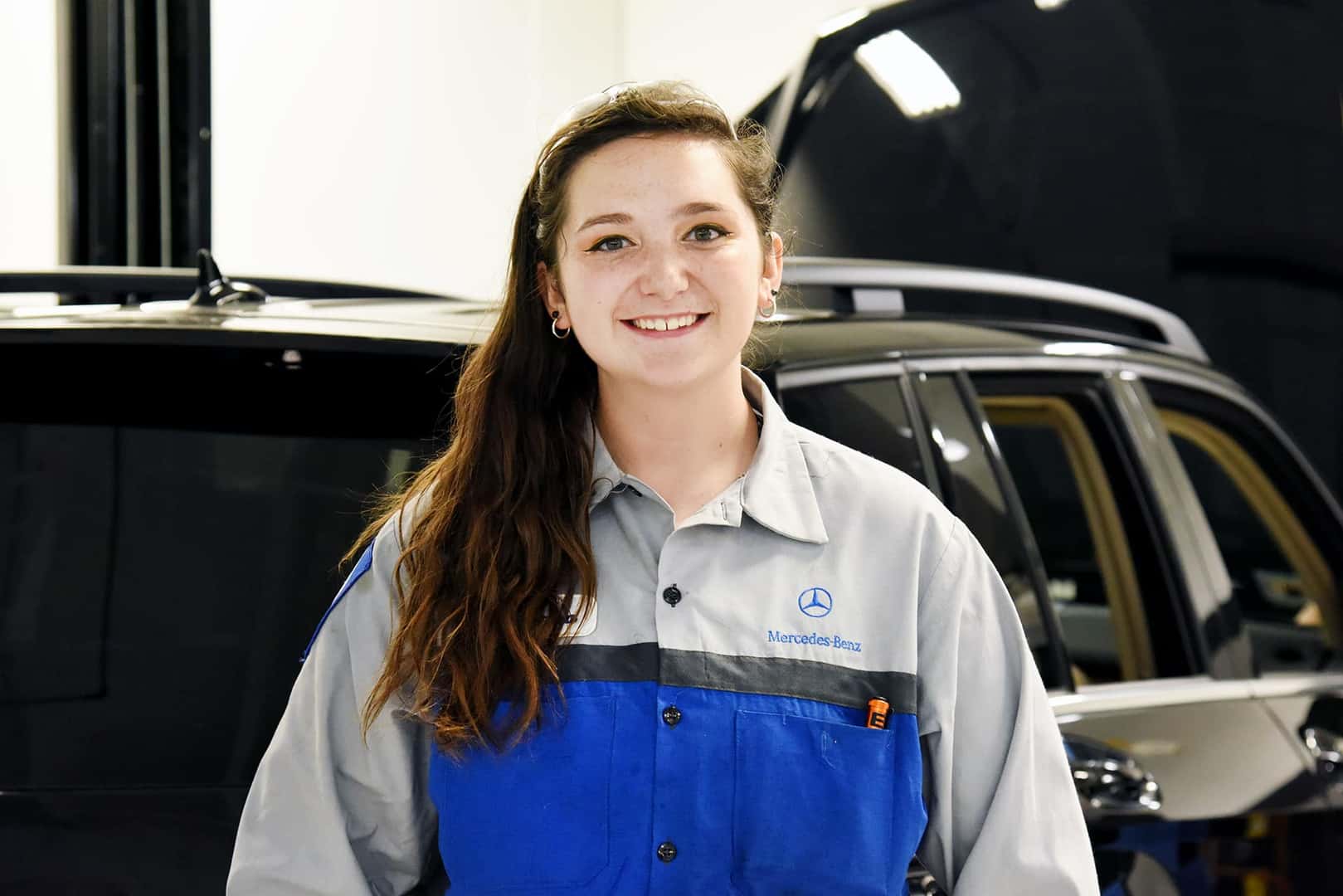 She has been with the Fletcher Jones Family for about a month where she performs oil changes, tire repairs, and vehicle inspections. She finds her responsibilities within the Fletcher Jones Family, Mercedes-Benz of Chicago "pretty cool because there is always the chance to learn and grow as a technician!" Although this is her first automotive position, she attended Universal Technical Institute and the Mercedes-Benz Drive Program! She also grew up working on race cars; so really, she has been around the automotive business.
I love the environment of the shop as everyone here is encouraging and always helpful; it's like being with friends that you want to go see every day.
Veronica is a Mercedes-Benz C-Class Coupe and a Mercedes-AMG GTR Coupe person. She claims that the latter has an amazing performance package that gives her that fun "let's-go-racing vibe" while the former is a vehicle someone would use for a daily commute but still with the luxury of Mercedes-Benz. With her love for fast cars, she has always loved stock car racing. She has always enjoyed building motors with her father for both stock cars and drag cars, and loves seeing their mechanical hard work on the track!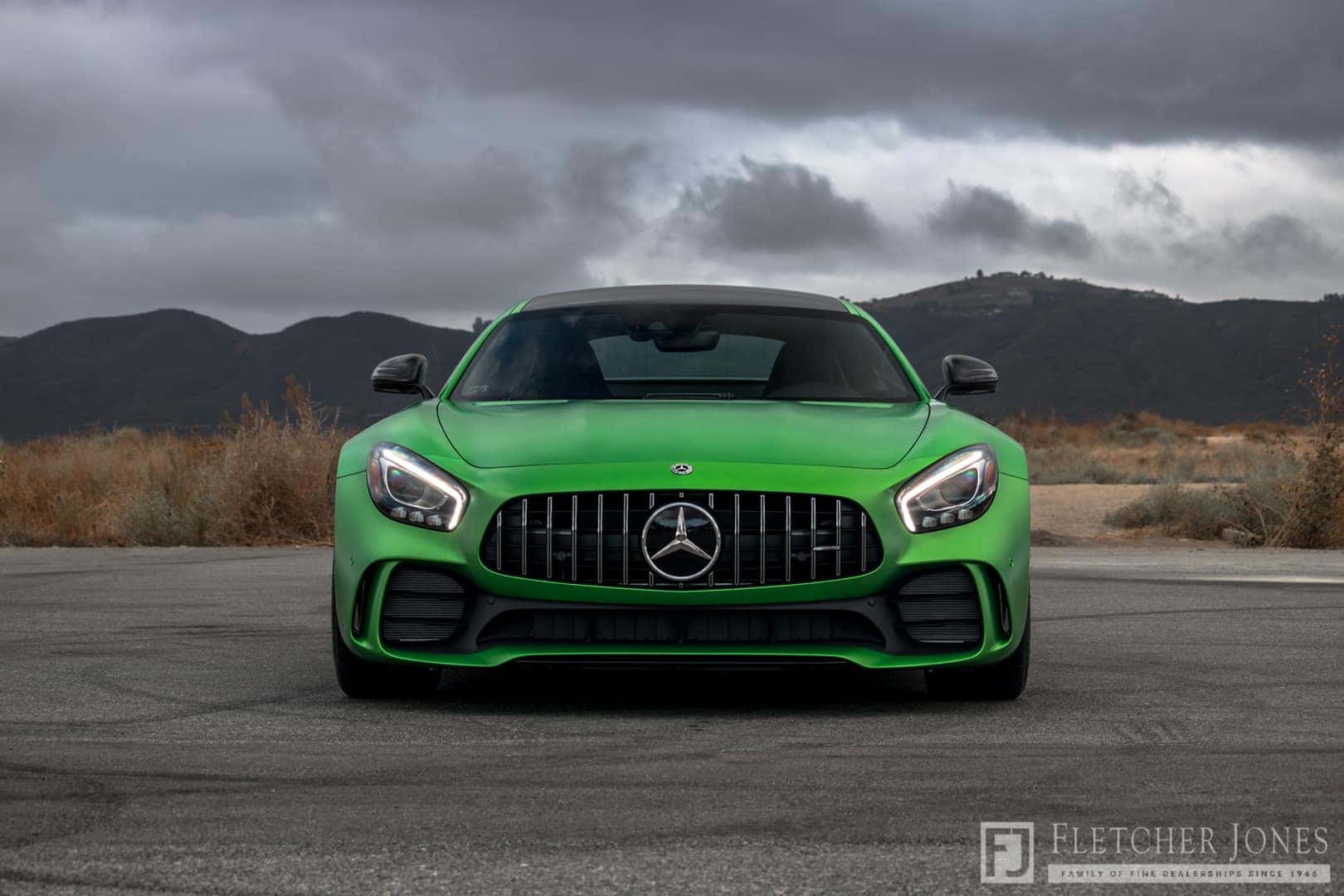 If given the opportunity to meet anyone from any era, she'd like to meet and have a carpool karaoke with the Rascal Flatts, whom she's always loved since her early childhood, in a Mercedes-Benz C-Class Coupe.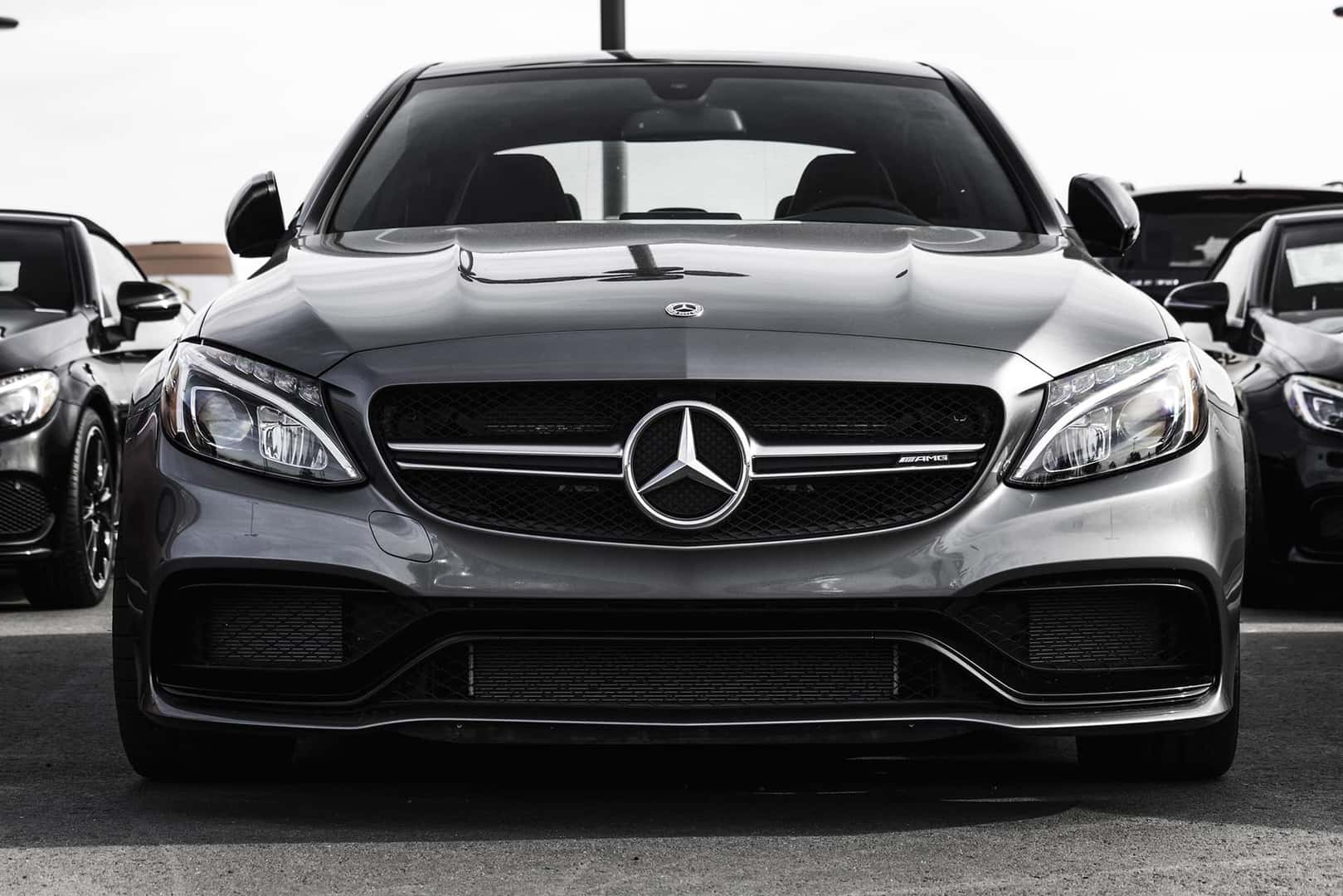 While driving in a Mercedes-AMG® GTR Coupe, she goes to places to watch sunrises and sunsets over the famous Chicago skyscrapers. One of her first few days at Mercedes-Benz of Chicago, she recalled getting a vehicle from the top of the building and was able to see the Chicago sunrise; "It was a cool moment" compared to what she was used to in her home state Iowa. Though if given the opportunity to visit and drive anywhere in the world, it would be in Germany to learn all about the culture and rich history of both people and as well as the heritage of Mercedes-Benz. Another reason for Germany would be the Autobahn. She wants to try that out!
Veronica says going to work that does not feel like work is what motivates her every day, and "always look forward to what the day brings; learning more and more about a vehicle is a daily goal."
Join the Fletcher Jones Family
Our Mercedes-Benz of Chicago team is always seeking enthusiastic individuals to be a part of our Fletcher Jones Family. Start your application today.