Employee Spotlight: Meet Eddie Gutierrez
For today's employee spotlight, we are highlighting Eddie Gutierrez, a Certified Technician for our Elston Service Center!
Before Fletcher Jones
Eddie's passion for the automotive industry began at a young age, shining through with his enthusiasm for cars. In high school, he enrolled in an automotive class; while simultaneously buying his first car, a 2006 Scion, to make small modifications to. His interest in the field and his actions to begin refining his skillset steered him on course to become a student at Lincoln College of Technology. This is where his story with Mercedes-Benz of Chicago merges.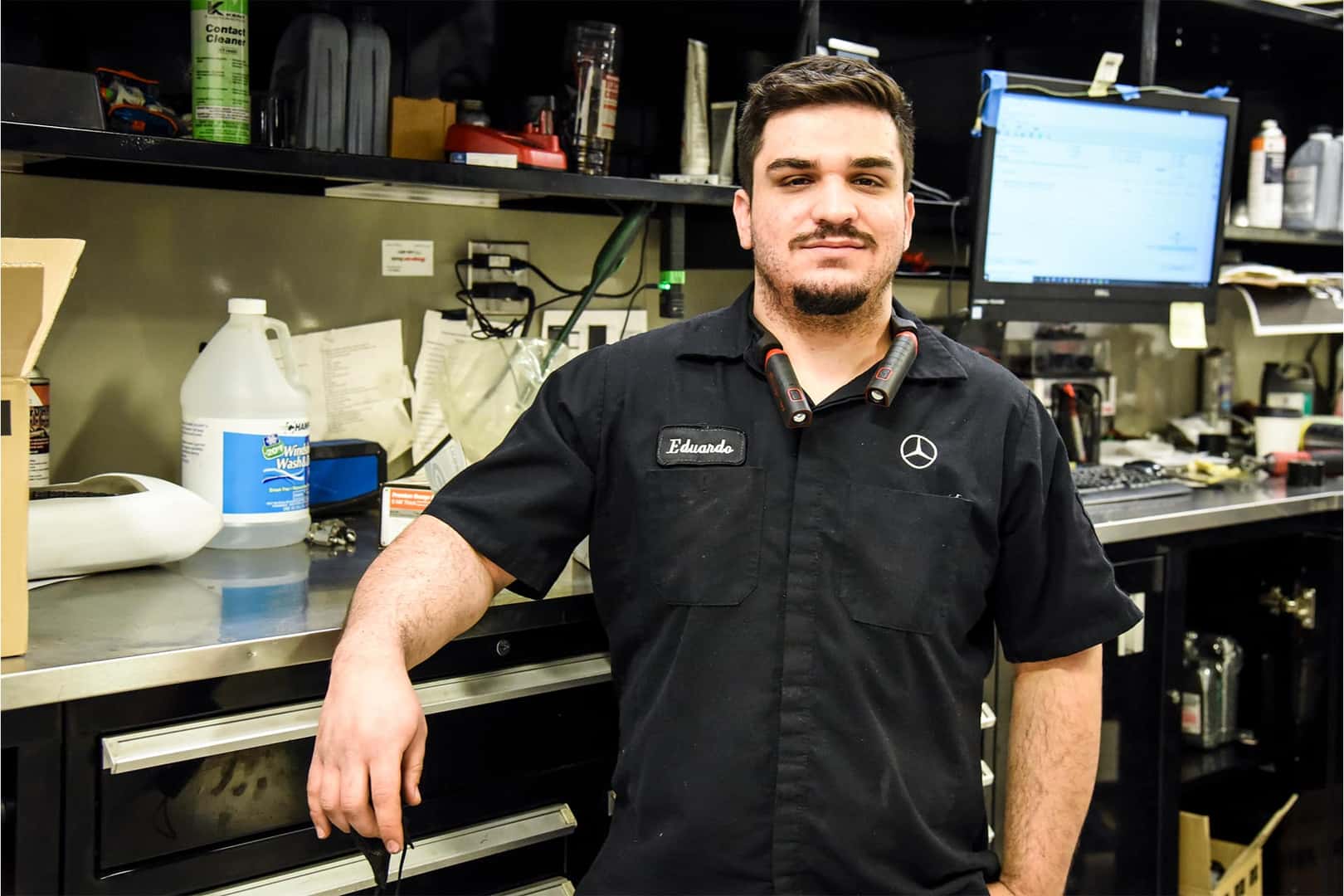 A Career-Starting Chat
While Eddie was a student at Lincoln College of Technology, the school welcomed a visit from our very own Mercedes-Benz of Chicago Shop Foreman, Josh Schenider. He listened to Josh speak about joining the Fletcher Jones Team and what is offered — a rigorous training program and countless opportunities to grow & learn to name a few. Eddie eagerly applied, jumpstarting his career and setting himself on track for continuous growth.
Growing with Fletcher Jones
Eddie's first position with us was as an Express Service Technician, where he spent eight months perfecting the craft of oil changes and tire work. He was then offered a spot in the Mercedes-Benz Drive Program. He accepted. Eddie shares, "The program was great! I learned all about the state-of-the-art technology used for working on Mercedes-Benz vehicles." Upon graduation from the program, he spent over a year working with the Diagnostic Team. Now, he has reached a new milestone: He is a Certified Technician. Eddie enthusiastically explains, "I love it! I love the rush!"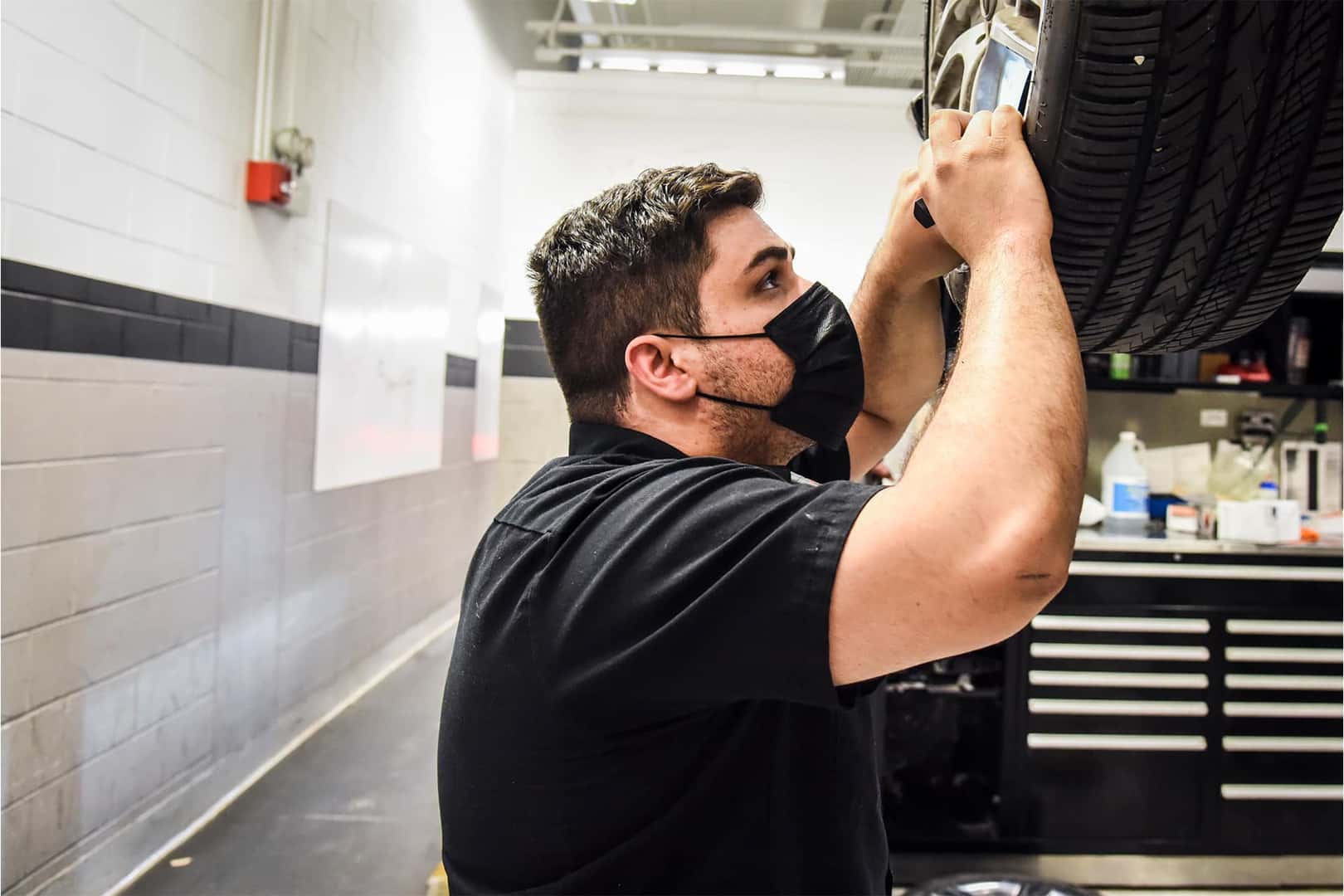 Outside Of Work
When he is not busy servicing Mercedes-Benz vehicles, he is picking up a sub from his favorite restaurant, Subway and heading home to work on his car. He particularly enjoys detailing his car, noting, "I like to keep my car looking nice and shiny!" Do you feel the same way as Eddie? Bring your car in for detailing with us today!
A Thank You
"Thank you to both Eric Gonzalez and Mark Sirota for helping me learn so much."