How to Clean Leather Car Seats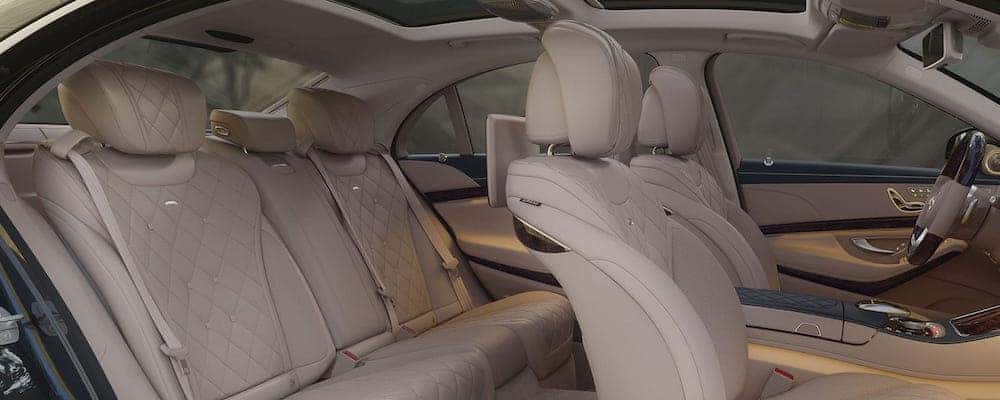 Premium features like leather upholstery are just one element that makes new Mercedes-Benz models so exciting. Leather seats offer a more luxurious feel and appearance than cloth, but they do require more care to keep the upholstery in good condition. Ensure that you're properly caring for your leather seats with these helpful tips from Mercedes-Benz of Chicago.
How Do You Keep Leather Seats in Good Condition?
Before you start cleaning your leather seats, review these quick steps to make sure you're taking all the necessary steps to clean and protect your leather:
Vacuum Your Seats: Vacuum the crevices of your seats to remove any dust, dirt, or debris.
Clean Your Seats: Use a pH-neutral cleaning solution with a microfiber cloth and soft-bristled brush to gently clean the leather upholstery. Make sure you don't get any liquid cleaner into perforated seats.
Condition Your Seats: With a new microfiber cloth, you can rub a leather conditioner into the seats to nourish the leather and ensure it remains supple.
Protect the Leather: To further protect the leather from damage and fading, keep your vehicle out of the sun around the Cook County area by parking under a tree or in a garage when possible. If your leather is faded or damaged, consider auto reconditioning to restore it to original quality.
What Leather-Cleaning Products Should Be Used?
You'll need to be careful when choosing your leather-cleaning products, as many standard interior cleaners can be bad for leather. To start with, you should use a colorless, simple damp rag to lightly dust your car seats. If your seats require a more thorough wash, you can use warm water with a bit of gentle soap or a specially-made leather cleaner to wipe down the seats. For additional leather cleaner recommendations, take the time to reference your owner's manual. You can also research what the best type of leather conditioner is for Mercedes-Benz leather seats.
While there are different recommendations on the best leather care products, there are certain products you should stay away from no matter what. When it comes to leather seat care, make sure to avoid these following products:
Sharp objects that may scratch and damage the leather
Dark cloths
Detergents
Furniture polish
Household cleaner
Want to Know More About Cleaning Leather Car Seats?
To learn more about how to care for your leather seats in your new Mercedes-Benz vehicle, contact the service department at Mercedes-Benz of Chicago, just a short drive from Elmwood Park and Oak Park. We'll be happy to provide recommendations and additional information on DIY Mercedes-Benz car care.