MERCEDES-BENZ C-CLASS
OVERVIEW
Mercedes-Benz C-Class Overview for Discerning Chicago and Oak Park Drivers
There is little about the Mercedes-Benz C-Class family that Chicago and Oak Park drivers won't admire. From its slender and elegant design to its adrenaline inducing power, others will not be able to divert their eyes and you will never want to relinquish the wheel. Eight available models ensure the greatest level of customizability and you will be delighted with your choices, whether you demand power, agility and responsiveness, or are seeking the ultimate in economy and technology.
The Entire C-Class Family
The Perfect Balance of Power and Economy
Why should you ever settle for anything less than your ideal balance of power and efficiency? With the C-Class, you can configure your vehicle to provide the perfect compromise between adrenaline-inducing power, agility, and maximum fuel economy with engine choices that provide between 201 and 503 hp and 25 to 34 mpg on the highway. With so many choices, you don't need to settle for anything less than the combination of power and economy that makes your heart beat with delight.
Keeping You Safe, Even From Yourself
A comprehensive selection of safety technologies give you the peace of mind that comes with knowing your vehicle is actively working to keep you out of harm's way. Driver assistive technologies include DISTRONIC PLUS®, which uses radar to detect the speed of vehicles ahead and automatically lower your speed to maintain a safe following distance. Blind spot assist and active lane keeping assist see what you don't and will alert you when you are drifting from your lane or a vehicle is hiding in your blind spot. In the event you don't respond, your vehicle will even correct your trajectory automatically to prevent a collision.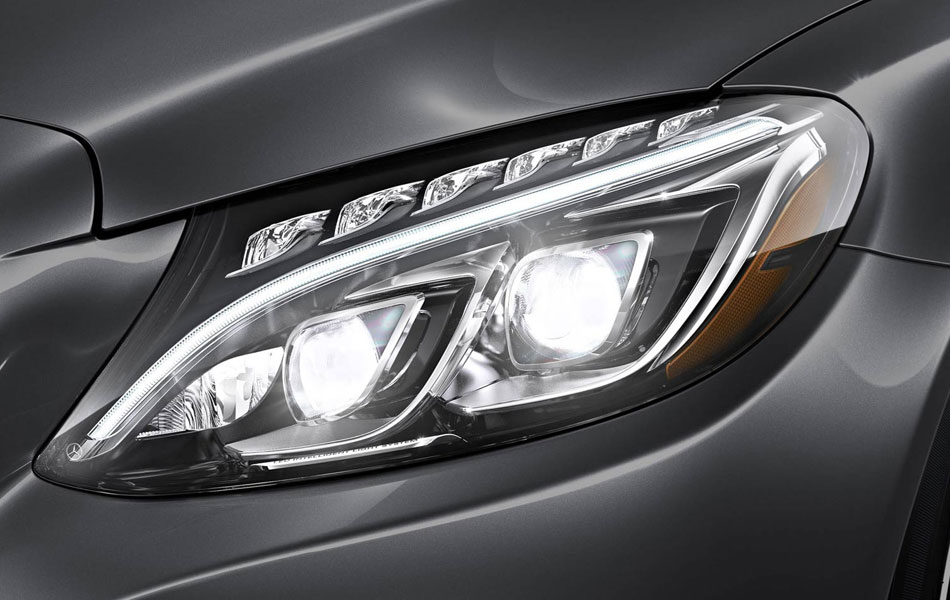 Test Drive the C-Class
With so many available options for the Mercedes-Benz C-Class, it is impossible not to find one that makes you swell with pride. Stop by Mercedes-Benz of Chicago today to take one for a test drive and view our extensive inventory and find the one that is just right for you.
Mercedes-Benz C-Class Overview