Best Winter Tires for Your Mercedes-Benz
We may be pretty deep into winter in Chicago but that doesn't mean it's too late to get the proper tires for your Mercedes-Benz to last you through the last chunk of it for better handling and improved stopping power.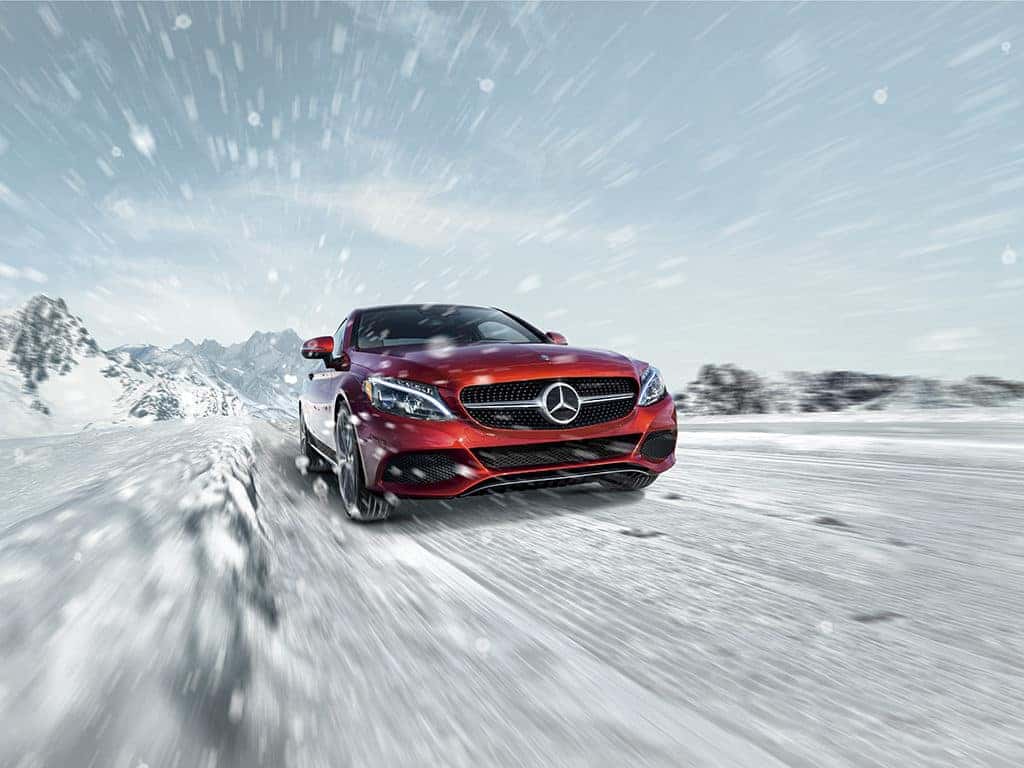 Winter Tires vs. Snow Tires
When we refer to a "winter tire," we're not just referring to snow tires. Snow tires are designed with a more rigid and flexible tread rubber to provide better traction.  They also include a deeper tread depth to prevent snow accumulation and more biting edged for improved grip in icy conditions. While snow tires give you better traction in the snow, they do provide a rough ride when the pavement is dry. A winter tire is the happy medium that can do provide you with the perfect balance on dry and wet roads.
Mercedes-Benz of Chicago carries authorized tires – all of which come with 24-month nationwide hazard protection, giving you complete confidence that your luxury vehicle is riding atop a capable set of wheels installed by the people who know your Mercedes-Benz best, our Master-Certified Technicians.
Ask a Mercedes-Benz expert which winter, summer, or snow tires are best for your Mercedes-Benz model or visit our tire store for more information. We have plenty of tips for handling the Chicago winters, including how to create a winter car kit.
The best part of all, Mercedes-Benz of Chicago will price match against local competitors! Right now, you can also save on Mercedes-Benz tires when you buy 3. Click below to learn more.