Best St. Patrick's Day 2018 Events in Chicago
We all know that Chicago is THE best city in the country to celebrate St. Patrick's Day. But with so many events to choose from, it's hard to tell which ones are truly worth attending. To make things easier for you, Mercedes-Benz of Chicago has a list of the best St. Patrick's Day festivities to check out.
Saturday, March 17
Dyeing The Chicago River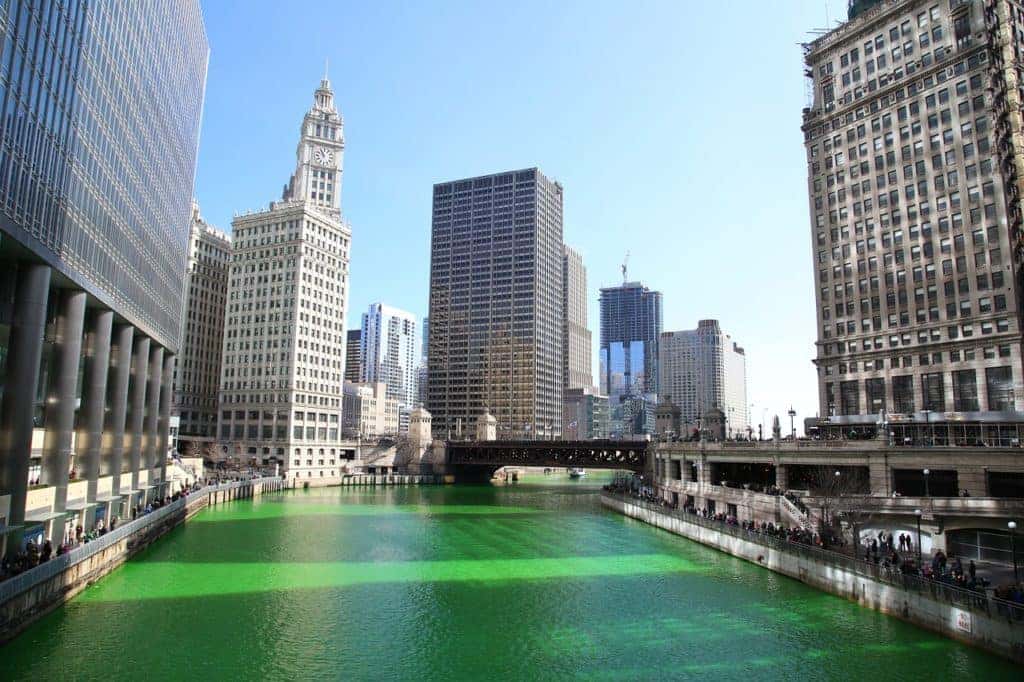 Get ready to paint the town green—Or in this case the river! The Dyeing of the Chicago River is takin place between Columbus and Wacker Drives. This year, the Journeymen Plumber's Local Union 130 has the honor of turning the waters into a festive green. Festivities are scheduled for 9 AM on Saturday, March 17, 2018 before the St. Patrick's Day parade. The best spots to view the green waters of the Chicago River?
East side of the Michigan Avenue Bridge
West side of the Columbus Drive Bridge
Along the banks of the Chicago Riverwalk between Michigan Avenue and Columbus Drive
While you're in the area, grab a quick cup of complimentary Peet's coffee at Mercedes-Benz of Chicago or if you're feeling more festive, indulge in a delicious Shamrock Smoothie or Milkshake!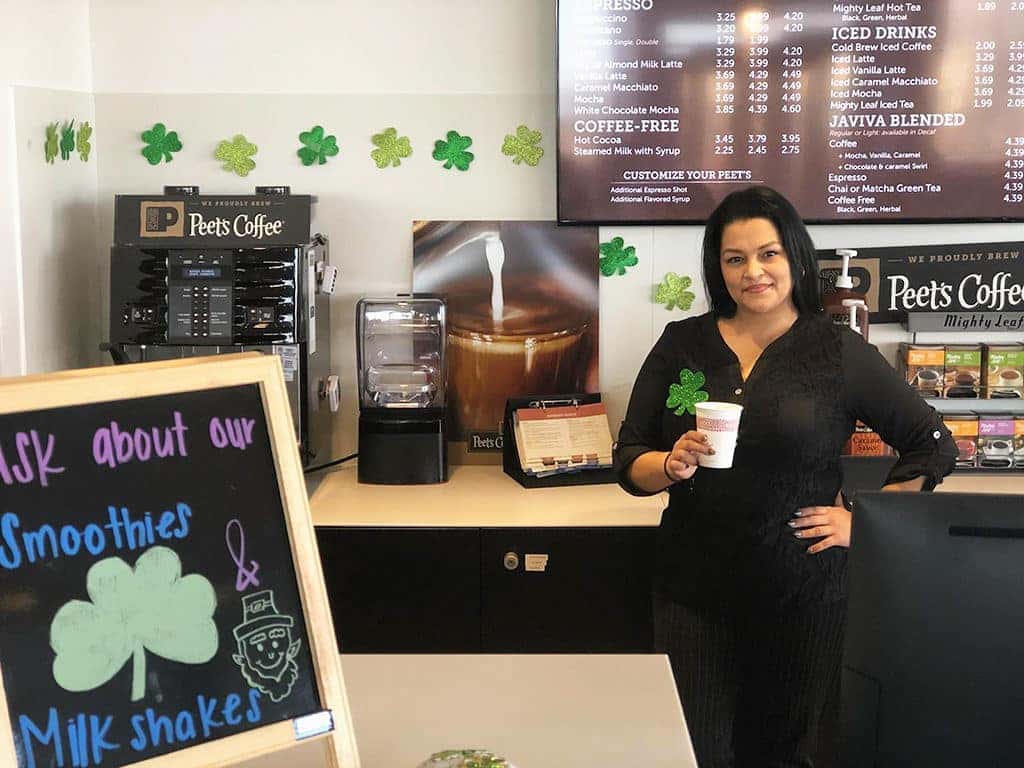 St. Patrick's Day Parade 2018
The annual St. Patrick's Day Parade along with the dyeing of the Chicago River is a hallmark to the Windy City.
The 2018 St. Patrick's Day Parade will occur on Saturday, March 17, 2018. The route begins at Columbus Drive and Balbo Street, heading north on Columbus Drive. The view stand will be located in front of Buckingham Fountain. The parade begins at 12 PM!
Be on the lookout for Mercedes-Benz of Chicago as we proudly parade through the streets with Chicago's Guest of Honor, Grand Marshal and 2018 Parade Queen!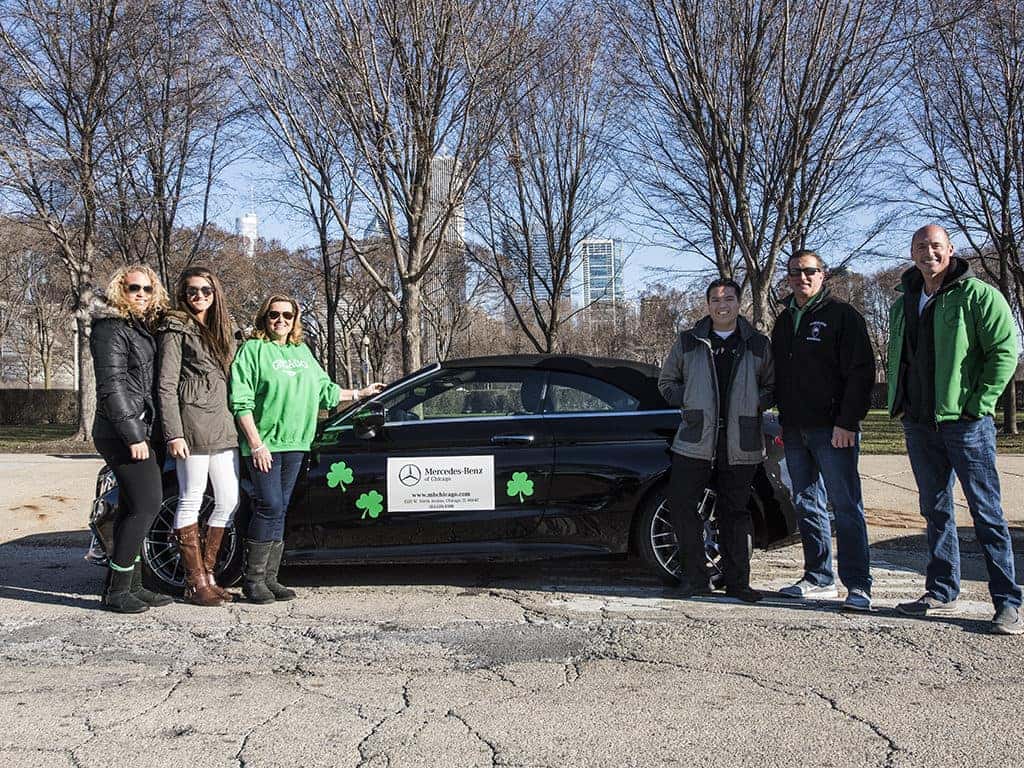 St. Patrick's Festival
One of Chicago's largest St. Patrick's Day events takes place March 17 from 1 PM to Midnight at the Irish American Heritage Center, following the St. Patrick's Day Parade. Join the celebration featuring traditional and contemporary Irish music, dance, children's activities, and food and drink!
Chicago Shamrock Crawl
Put on your best green outfit, grab a green beer, and join dozens of Chicagoans celebrate St. Patty's in Wrigleyville from 8 AM-2 PM.  Tickets include admission, a T-Shirt, breakfast buffet, a gift card to use on the crawl, giveaways & more! Click here for more details.
It's Your Lucky Day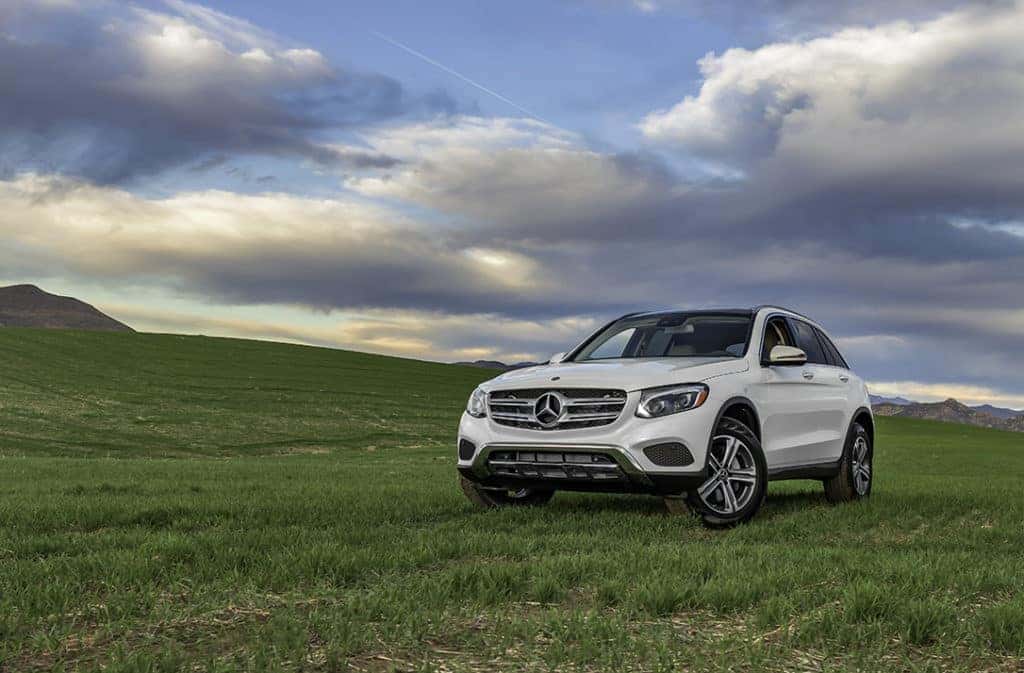 We want to help drive out the snakes this St. Patrick's Day so this month only, don't miss out on these exceptional savings on Mercedes-Benz Service including:
Save $80 with the Mercedes-Benz Complete Detail Special
Get $25 off $100 when you wear green on the March 15-17, 2018*
Click below to view our Service Specials.
*No other specials apply. Excludes warranty, deductible and tires.