Are Mercedes-Benz Cars Good in Snow?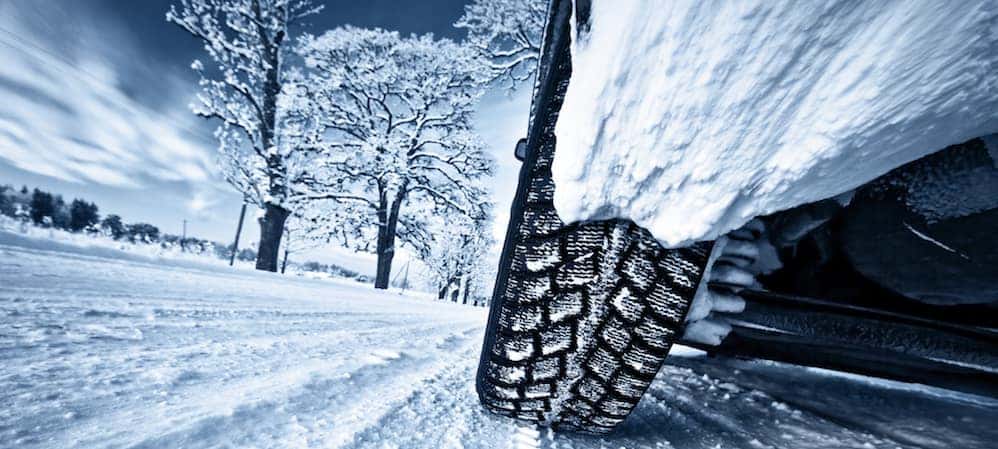 When wintertime rolls around, Chicago drivers in the market for a new luxury vehicle may wonder, "Are Mercedes-Benz cars good in snow?" Mercedes-Benz vehicles come with standard and available safety features that give Cook County drivers peace of mind on the roads when it's snowing. What's more, Mercedes-Benz models provide a number of beneficial handling features, which increase traction and control.
Mercedes-Benz Safety Features for Winter
Electronic Stability Program (ESP®): ESP® features the Electronic Traction System, which detects signs of wheel slippage. When it detects wheel-slip, the system sends torque to the front wheel with better grip, keeping the vehicle on track.
LED Daytime Running Lights, Headlamps and Taillamps: During winter, visibility decreases due to snow. LED daytime running lights help make your car more visible to other drivers, thereby lessening the chances of an accident. LED headlamps also help increase your vision at night, while LED taillamps signal to drivers behind you when you're braking or turning.
Mercedes-Benz Performance & Handling Features for Winter
4MATIC® AWD: Mercedes-Benz vehicles can be equipped with the brand's all-wheel drive system, 4MATIC® AWD, to increase traction on icy roads.
4-wheel Independent Suspension: 4-wheel independent suspension with MacPherson struts and wishbones in the front results in improved handling and ride quality. This will help your Mercedes-Benz better traverse unplowed roads.
Get More Tips for Winter at Mercedes-Benz of Chicago
Contact us to get more information about Mercedes-Benz performance and safety features and to learn more about what cars are good in snow. Our team has many tips for winter that we're happy to share, including how to create a winter car kit and what the best tires for winter are!