2018 Mercedes-Benz Sprinter Towing Capacity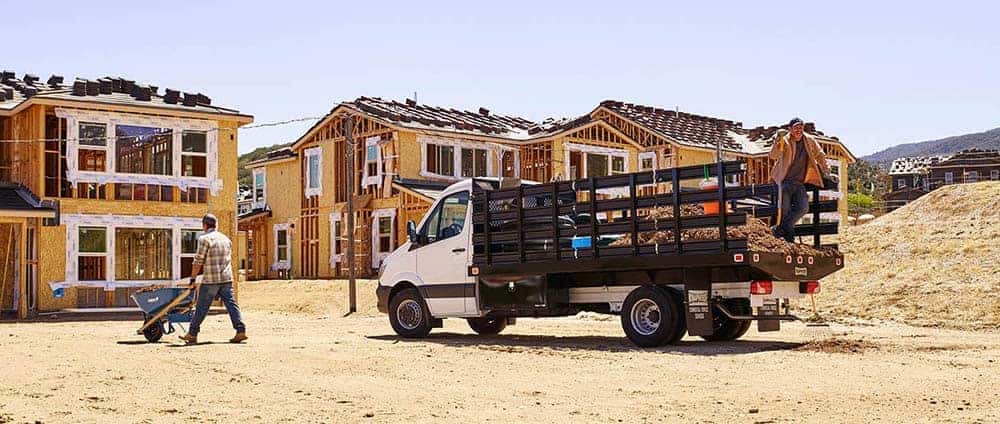 The 2018 Mercedes-Benz Sprinter has a reputation of delivering powerful performance, and it doesn't disappoint. Learn more about the Mercedes-Benz Sprinter towing capacity, courtesy of our team at Fletcher Jones Mercedes-Benz of Chicago.
What is the 2018 Sprinter Van Towing Capacity?
The Sprinter Van towing capacity is 5,000 pounds for the Sprinter Worker, Sprinter Passenger Van, and Sprinter Crew Van. The Sprinter Cargo Van also has a towing capacity of 5,000 pounds. The Sprinter Cargo Van model, however, can be configured to tow up to an impressive 7,500 pounds.
Not only is the Sprinter Van powerful, but it offers an ample amount of cargo space as well. For example, the Sprinter Cargo Van interior has a cargo capacity of up to 530 cubic feet when configured with the 170-inch extended wheelbase and high roof.
Sprinter Cab Chassis Towing Capacity
The Sprinter Cab Chassis can tow a maximum of 7,500 pounds with both the 144" and 170" wheelbase configuration. Additionally, when the Cab Chassis is properly equipped, it has a payload capacity of 6,521 pounds.
Sprinter Safety Features
When you're towing heavy machinery, safety is extremely important. You can drive your Sprinter Van confidently with these advanced safety features:
Load Adaptive Electronic Stability Program (ESP®): This feature helps stabilizes your Sprinter by braking individual wheels when understeer, oversteer, or wheelspin is identified.
Crosswind Assist: Crosswind Assist helps Cook County drivers stabilize their vehicle when strong winds are detected.
Test Drive the Mercedes-Benz Sprinter in Chicago!
If you want to experience the powerful performance of the Sprinter in person, you can schedule a test drive online or visit our dealership in Chicago today! While you're at our dealership, be sure to browse our inventory of Mercedes-Benz Sprinter models and ask one of our team members about the generous Sprinter warranty!